Are your date night ideas falling flat? Or are you just looking mix things up this holiday season? If so, here's a list of fun and affordable date night ideas!
Awaited
Crossroads will be putting on their amazing and creative retelling of the Christmas story, Awaited. This year they will be having shows at Oakley along with their Mason site! Tickets are free, but must be reserved in advance. Tickets will be available very soon, so keep an eye on the Crossroads Awaited website and social media (@crdschurch on Instagram). For show dates and times click HERE!
Festival of Lights
I highly recommend checking out the Festival of Lights at the Cincinnati Zoo. The lights are amazing! There is so much to see and so many lights. Along with dazzling lights there is warm food and beverages to keep you warm (it gets pretty cold depending on when you go). There is an admission fee, but you can purchase discounted tickets at any local Kroger customer service desk or a local participating Skyline.
A Christmas Carol at Playhouse in the Park
This theatrical performance of a classic holiday story is a great way to spend your evening. Playhouse puts this show on each year and they never disappoint. The acting is impeccable and the story is heartwarming. The show runs 2 hours and 5 minutes with one intermission; it's perfect for at night of dinner and then the show.
Fountain Square Ice Skating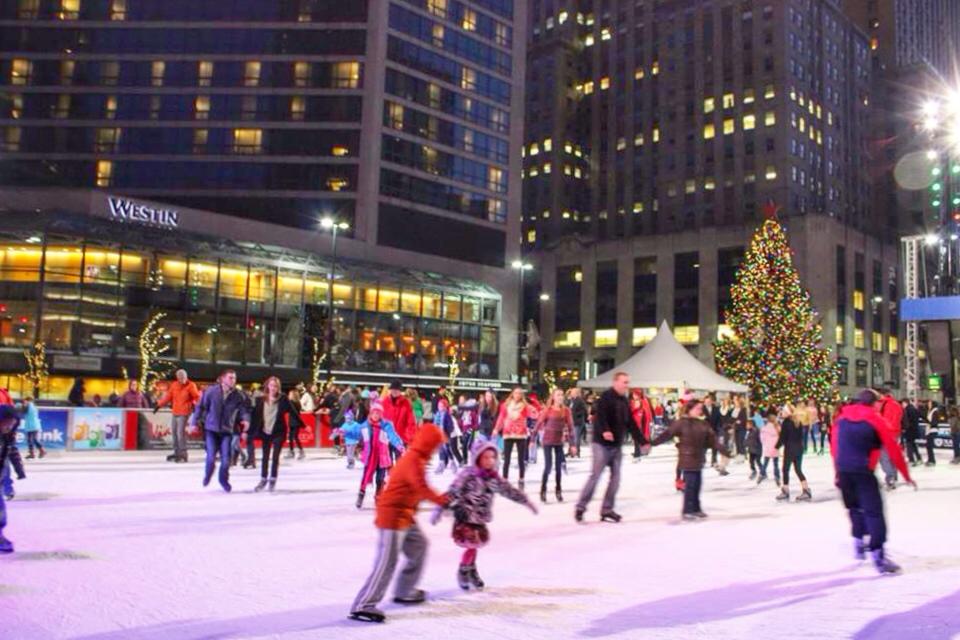 Ice skating always looks so romantic in the movies, but in real life you spend half the time falling. However, the Fountain Square ice rink is really easy to skate on (and I suck at ice skating). It's fun for all ages and there is a heated tent in case you get cold. There's even a Graeter's Ice Cream right off Fountain Square, in case you can't get enough of the cold.
The Nutcracker from the Cincinnati Ballet
Last, but certainly not least, I highly recommend going to see The Nutcracker at the Aronoff Center for the Arts with the score played by the absolutely amazing Cincinnati Symphony Orchestra. I've seen this stunning performance multiple times and it never gets old. The dancers from the Cincinnati Ballet put on a beautiful performance that is absolutely mesmerizing. It is a wonderful evening.
Some of these ideas are more college budget friendly than others, but these are just of few options. Want more ideas?! For a full list CLICK HERE!