Having a babysitter is something most people can say that they experienced at some point in their lives. There are the ones that do their best to take care of the child they are watching.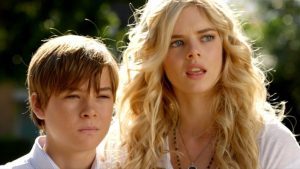 There are the ones that don't try at all but get paid anyway. Then, there are the ones that murder people in your living room.
The Babysitter is a thriller-comedy
about Cole, played by Judah Lewis, a maturing boy (only 12 years old) trying to handle growing up while being too scared to try many things. He wants to fit in, but no one understands him, no one besides his babysitter Bee, played by Samara Weaving. Cole thinks that Bee is the perfect match to him in every way until this dream babysitter turns out to be his worst nightmare. In this film, we also meet some of Bee's "friends" – Allison (Bella Thorne), Max (Robbie Amell), Sonya (Hana Mae Lee), and John (Andrew Bachelor) – who come to join in Bee's party.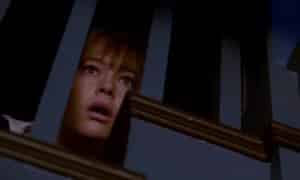 I loved this movie. I don't know how many times I can say it. This was a really good movie. I don't mean it was good in the sense that it should win an Oscar, but it was really entertaining. I thought that I wouldn't like it because I assumed that it would be lame and cheesy, but boy I was wrong. There was clearly a lot of thought and planning that went into this movie. Everything was connected to something else, and everything made sense.I thought the comedy was great, and the familiar faces made this something that many different people could enjoy watching.
The animation kept reminding me that this is the story told from the perspective of a child, and I think that made this movie that much better.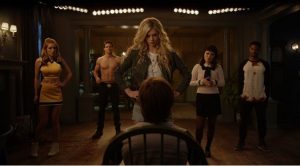 This film was kept moving, and the twists made predicting the ending really difficult, even for me – someone who has done it over and over again with so many other movies.
This movie fares at a rating of 9.0 – the highest rating I have given for a film thus far. This is definitely one of my favorite movies that I've reviewed. But with every movie, there is room for improvement. Some of the acting or lines were a little cheesy, but that happened pretty rarely in this film. There were some weird shots here and there that were a little uncomfortable for me to watch, but nothing was overwhelming. Like I said, I loved this movie, and I highly recommend people to watch it. I will probably watch this film a few more times and force my friends to watch it too.