For our first Community Spotlight of 2020, we focus on Allie Bickett as she tells us about the broken healthcare system and what she is doing in our community to fix it.
46,388.
That's the most recent count of students here at the University of Cincinnati. To some, that can be an anxiety-inducing statistic. Of the over 45,000 Bearcats that live within the Queen City, there are a few that really stand out. They are always working tirelessly to make the change they want to see in the world a reality. These students and faculty are members of the community that work past their coursework, past the classroom, and outside the campus to leave a positive impact on the city we call home. One of those stellar beings is Alexandra Bickett, but if you have the pleasure of meeting her, you will call her Allie.
Allie Beckett is an activist in her own right. Even though she does not see herself as an activist at the age of 21, she has great potential to change the world. Born in Centerville, Ohio, she was raised by her mother and father who taught her to achieve for more than the status quo.
"[My mom] has always taught me to reach for the highest that you can…You never want to be average; you want to be above average."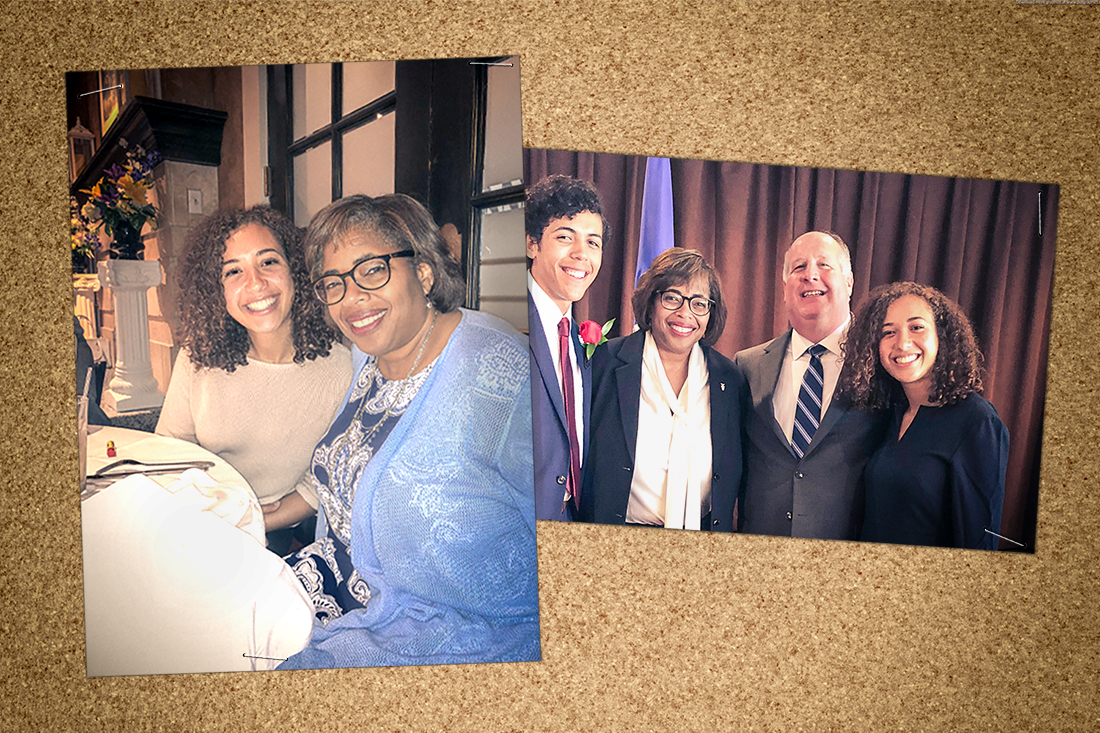 Bickett lists her greatest inspiration as her mother. As the Deputy Director of Financial Management at the Wright-Patterson Air Force Base, she has left a positive impression on her children, becoming much more than a role model. However, her mother wasn't the biggest catalyst into her activism, rather what her mother went through. Her mother's experience with minority health disparities had a greater impact on Allie's future and how she viewed the world.
Originally undiagnosed and ignored by her physician, Mrs. Bickett had to experience a lack of care that no patient in need should have to undergo. It wasn't until her mother saw a different doctor, an African American female like herself, where she was seen and heard accurately, eventually diagnosed with sarcoidosis. Allie learned from her mother's situation about these inconsistencies in treatment and how they can hurt patients and their families. It's not a hard concept to understand: Accurate care and empathetic treatment can change a person's health outcome. Upon arriving at the University of Cincinnati, she realized that she wanted to be a doctor, to ensure no one will have to go through what her mother and millions of minority women have had to go through. In her journey to find a major, she landed on Medical Sciences major as a pre-medicine degree path.
Even though Bickett has taken interest specifically in repairing health disparities, she has also taken a special focus on underserved communities within urban cities, ensuring accurate and equal treatment for all patients within these communities. Bickett works closely with the Cincinnati non-profit 'Closing the Health Gap, where through education, advocacy and outreach, she voluntarily helps to build a culture of strength to make Cincinnati healthier; not just for some or most of the population, but for all. (source)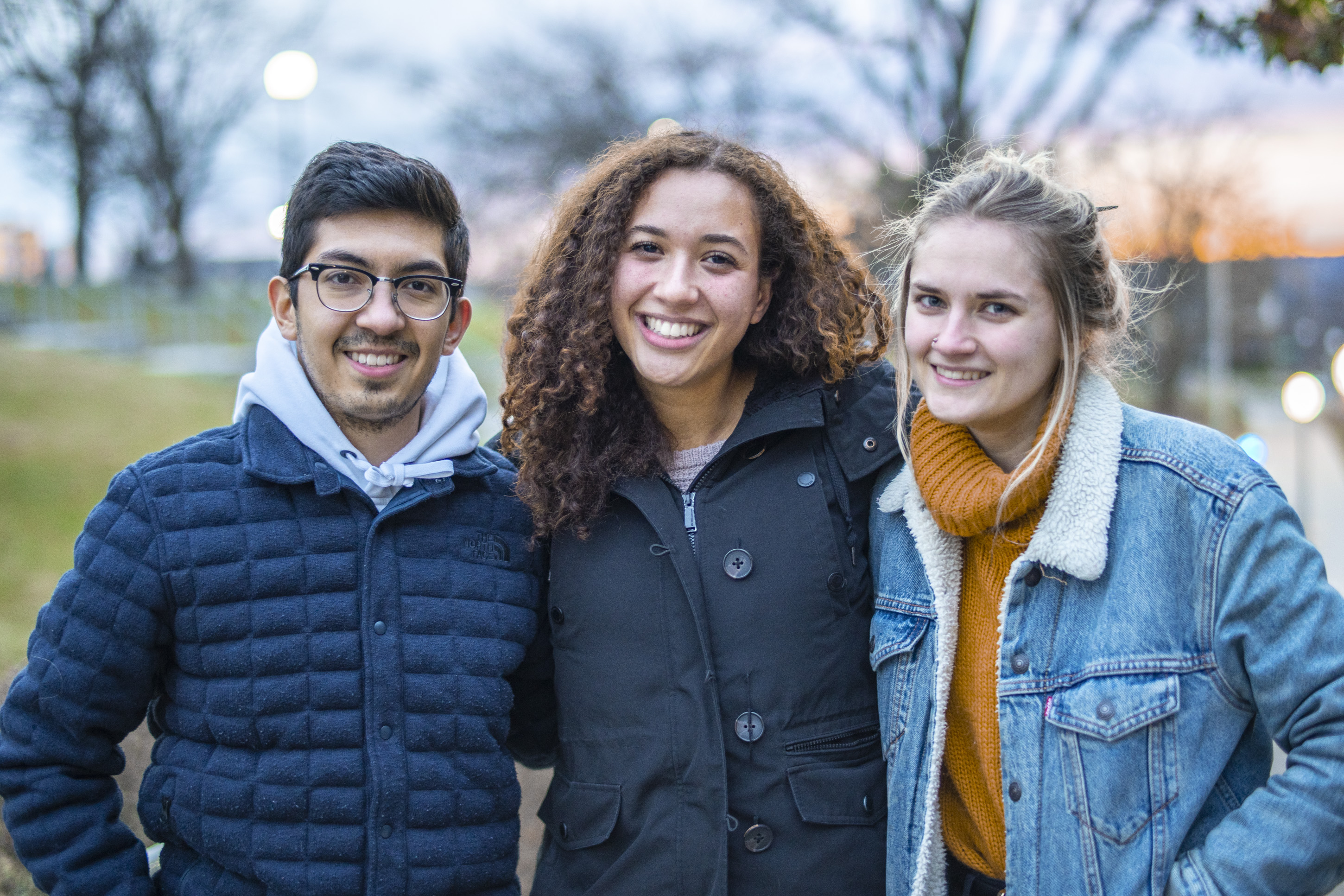 This is all very serious, intense, and vital work that Bickett is ready to undertake. However, she is not as severe as this article may make her out to be. Allie Bickett is a fun-loving, bubbly, playful young adult just like the 46,000 Bearcats among her. A piano player and avid lover of music, Bickett is a well-rounded person with a dynamic friend group of like-minded peers and an active social life. Even when filming, it was hard for her to keep a smile off of her face, constantly joking and brightening up any room she was in.
Along with her coursework, Bickett is also a Student Associate for the campus' Division of Equity, Inclusion & Community Impact. As a Student Associate, she works with directors within the office, professors, and students to bring out the best in our UC community by valuing their unique backgrounds, experiences, and perspectives. This approach to intersectional appreciation and acceptance of all individuals on campus was the topic of one of her student-led workshops through the department in 2019. This year, Bickett is working to craft a new workshop geared towards educators within Generation X and Boomer Generation on how to adjust their teaching styles for the incoming generation of learners.
On top of her already fully loaded agenda, Bickett is also on the board in charge of planning the campus' annual Equity & Inclusion Conference, being held this year on April 1st. And no, that is not a joke. The conference is designed to highlight pedagogy, experiential knowledge and innovative practices that encourage individuals and organizations to build vibrant, diverse and inclusive environments.
With all things considered, Allie Bickett is a model Bearcat. She naturally embodies the values of respect, responsibility, and inclusiveness that everyone at UC, in Cincinnati, and in the world should live by. We are proud to make her our first UC Community Spotlight focus for the year and we wish her the best of luck in her endeavors to change the healthcare system, one patient at a time.
If you know anyone that does great things here at the University of Cincinnati, make sure to send their info and a description of what they do to Alex Macon at alexmacon@bearcastmedia.com