Hey everybody! Here's what we covered in this week's episode of "Tune Takeover":
            As you guys know, on Tune Takeover I play throwbacks and current singles by bands that have been around for a while and newer bands too. We listen and talk about just how much, or how little, the bands have changed over time and how they relate to each other. Each week I focus on a different genre of music, but since it was the last show of the semester, I decided to switch it up a bit and play some 2000s throwbacks!
The Fray started the show and I made sure to pick some of my favorites by them to share with you guys. This band is full of so much talent and they really make sure to show it off. They also have a lot of variety with their songs. From simple and soothing, to intense and modern, these guys can do it all. They even have two talented singers in their band so they tend to utilize both of their talents.
The Script was up next and I loved being reunited with their music. They're such a real band that sings about real-life struggles and issues and I appreciate that immensely. It's really hard to come by these days if you ask me! Anyway, They use their Irish and Scottish heritages to inspire a lot of their music and I've always thought that was really neat of them.
Snow Patrol was next on my list after a quick commercial break. These guys have been around for forever it seems like, meaning since the mid to late 90s, but they really blew up in popularity in the early 2000s. I chose to play some of their other music instead of 'Chasing Cars' to really show how dynamic of a band they really are.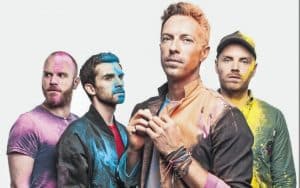 Coldplay closed the show for us and it really took me back to my middle and high school days. I used to listen to this band every day and I loved watching them grow as a band over the years. They can play any kind of song, slow and sad or fast and happy, and they kill it every time. They've grown a lot as a band over the years and I'm excited to see where they go from here!
So that was week eight; the last show of the semester! Thanks for listening to Tune Takeover and reading my blog this semester you guys! Y'all are the bomb.com
Keep on listening to Bearcast Media on bearcastmedia.com/listen
I'll be seeing you guys.
-Cayleigh Kerns