Hey everybody! Here's what we covered in this week's episode of "Tune Takeover":
            As you guys know, on Tune Takeover I play throwbacks and current singles by bands that have been around for a while and newer bands too. We listen and talk about just how much, or how little, the bands have changed over time and how they relate to each other. Each week I focus on a different genre of music, so this week we talked about some music in electro-pop genre.
CHVRCHES started off the show this week with some genuine electro-pop tracks. They're a unique band that mixes techno beats, solid drum lines, and impressive synthesizer techniques to create some amazing music. They experiment with lots of different instruments, and they even experiment with different lead singers from time to time too. I think it's great that a band like CHVRCHES is out there to keep new and experimental content flowing!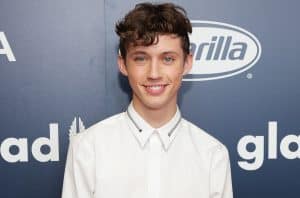 Troye Sivan was up next and this guy totally killed it. All you have to do is listen to this guy's first EP and you'll understand just how great he is. He made some seriously brave choices as a new artist, singing about drugs, getting high, and even love. There's a ton of electricity in his music but his voice is also very soothing so there's a neat contrast.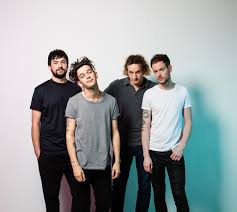 The 1975 is a band that has a very strong rock influence in their core, but they fit into the electro-pop genre to a T. Their lead singer, Matty Healy, adds to this techno feel in a way a lot of other upcoming artists just can't match. Their hypnotizing lyrics, their incredible use of the synthesizer, and their electric guitar chords all mix together to create music like no other band before them.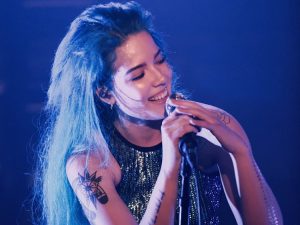 Halsey finished up the show for us in a way only Halsey could. She uses all sorts of sound effects, different synthesizer chords, and her unique vocals to create a lot of different vibes in her music. She goes from a badass feel, to very caring and loving, to eerie all within one album. She is, without a doubt, a dynamic artist!
So that was week seven! Thanks for listening, and reading, and make sure to listen to Tune Takeover on Monday nights from 6-8 on Bearcast Media! I'll be seeing you guys.
-Cayleigh Kerns