Hey everybody! Here's what we covered in this week's episode of "Tune Takeover":
            As you guys know, on Tune Takeover I play throwbacks and current singles by bands that have been around for a while and newer bands too. We listen and talk about just how much, or how little, the bands have changed over time and how they relate to each other. Each week I focus on a different genre of music, so this week we talked about some music in the folk-indie genre.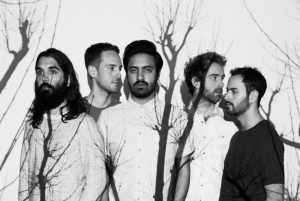 We started the show off with Young The Giant, which is one of my all-time favorite bands. I played a few songs by them that all sound very different, but also have a lot of similarities. These guys are so genuine and they really know how to have a good time at their shows.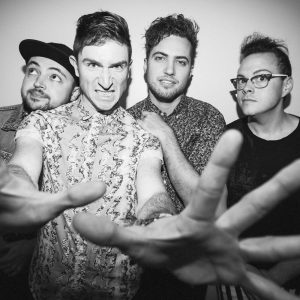 Walk the Moon was up next and man do I love these guys. These Cincinnati natives know how to throw a party and are such great guys. I had the honor of meeting them back in 2014 at Shake It Records when their second album came out. I stood in line for 4 hours in December just to meet them! They were so grateful for the overwhelming turnout, so it was really cool to experience that with them. They've really showed their value as a band and I can't wait for their album to come out on November 10th!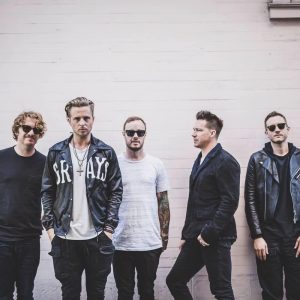 OneRepublic was next on my playlist and they did not disappoint. I only played four songs by these guys, but I did that to show just how much they've changed and matured over the years. Their first album is completely different than their most recent one, but their general, core sound is still there. I've seen so many bands try to grow with the times and try to fit into certain genres that are popular, but not many can actually do it. OneRepublic is one of the few bands that seem to have done it with complete grace and ease. I'm hoping their next album will be out next year sometime!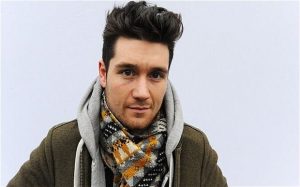 Bastille closed the show tonight and I'm so glad they did. This band has been really important to me over the years, but I haven't listened to them in forever, so this was a great, nostalgic throwback for me! Bastille is a British band that became an overnight sensation in 2013 with their song "Pompeii". They've grown so much and have shown their talents by making all different kinds of music.
So that was week six! Thanks for listening, and reading, and make sure to listen to Tune Takeover on Monday nights from 6-8 on Bearcast Media! I'll be seeing you guys.
-Cayleigh Kerns