Hey everybody! Here's what we covered in this week's episode of "Tune Takeover":
As you guys know, on Tune Takeover I play throwbacks and current singles by bands that have been around for a while and newer bands too. We listen and talk about just how much, or how little, the bands have changed over time and how they relate to each other. Each week I focus on a different genre of music, so this week we talked about some music in the pop-rock genre.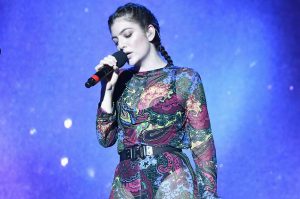 We started the show by listening to Lorde. Ribs, Glory and Gore, and Biting Down are all from her debut album, "Pure Heroine", which came out back in 2013. These songs cover everything from the pains of growing up, to fighting for the life you want to live. "Melodrama", Lorde's newest album that came out back in July, has a more mature sound for her. A little over 4 years after her debut album she came back at full-force speeds with Homemade Dynamite, Sober II (Melodrama), and Perfect Places. She sings about how you should always take advantage of the good times and take a break every so often, but you also have to come back to reality in the end. She's maturing along with the rest of her generation and boy, do I know where she's coming from.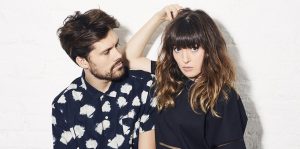 Oh Wonder was next on my playlist with Technicolour Beat, All We Do, and Plans. These songs are on their debut, self-titled album that came out back in 2015. Beautiful ballads and contagious beats fill their songs, upbeat or slow. These two sing of love, struggles, and plans to spend time with the people they love.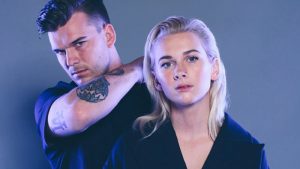 The next artist I played was one I found around the same time I found Oh Wonder, called Broods. This brother-sister duo is also from New Zealand and also has the same producer as Lorde. Mother and Father, Killing You, and Superstar all have different topics that they cover. They go from talking about wanting more excitement in life, to a ballad about how strenuous long distance relationships can be, to telling someone how much they matter; and that's just the first album! Free, Heartlines, and Couldn't Believe are from their sophomore album, "Conscious", which came out in 2016. Anthems about being free, ballads about focusing on relationships, and realizations of fame are all covered in this album in a way that you feel like you could listen forever. Lifetimes, Heavy, and Overgrown were all on their sophomore album, "Ultralife", which was released this past July. Excitement, passion, and electricity is heard throughout these few songs and the rest of the album too.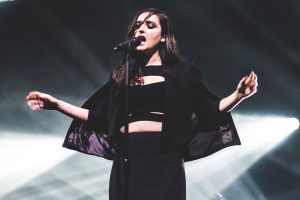 BANKS closed the show with some intense music. Intensity might as well be her middle name because she is so passionate in her singing that you can feel every emotion she has while she's performing. Her music comes from the heart, and you don't get much more genuine than that. Goddess, Waiting Games, This is What it Feels Like, Mind Games, HAUNT, and 27 Hours all take us listeners through a journey with BANKS to a whole new 'her'. She transforms from being desperate for love, to missing the love she had, to admitting her mistakes and starting fresh as a confident and brave woman. Her unique voice and choice of instruments make for an interesting journey. They also have anthems about finally having freedom, getting back to the root of certain relationships, and
This week's show was, by far, my favorite so far! The artists were relatively young and have only released a couple albums each, but they're all so significant and I'm sure will be around for a long time. I hope you guys enjoyed the tunes as much as I did. Tune in to the takeover next Monday night from 6-8. I'll be seeing you guys.
-Cayleigh Kerns