By: Willow Downs
One of the biggest nights of the year for music and fashion; The 65th Grammy Awards.
This past weekend, celebrities such as Lizzo, Harry Styles, Beyoncé, and many more showed up and showed out for the annual Grammy Awards. The night was filled with music, awards, and some show stopping red carpet looks. Here's my top ten picks for the best outfits from Sunday night.
#10. Pharrell Williams
Known for his musical genius, Williams is also arguably one of fashion's biggest icons. Pictured above in a red jumpsuit designed by Ernest W. Baker, paired with Tiffany and Co. glasses. Although this outfit isn't the most "in your face" outfit of the night, I believe its simplicity and sleekness are what makes the look. This outfit, look 26 from the fall 2023 menswear collection with the fur jacket from look 6, is one of the best looks of the night.
#9. Laverene Cox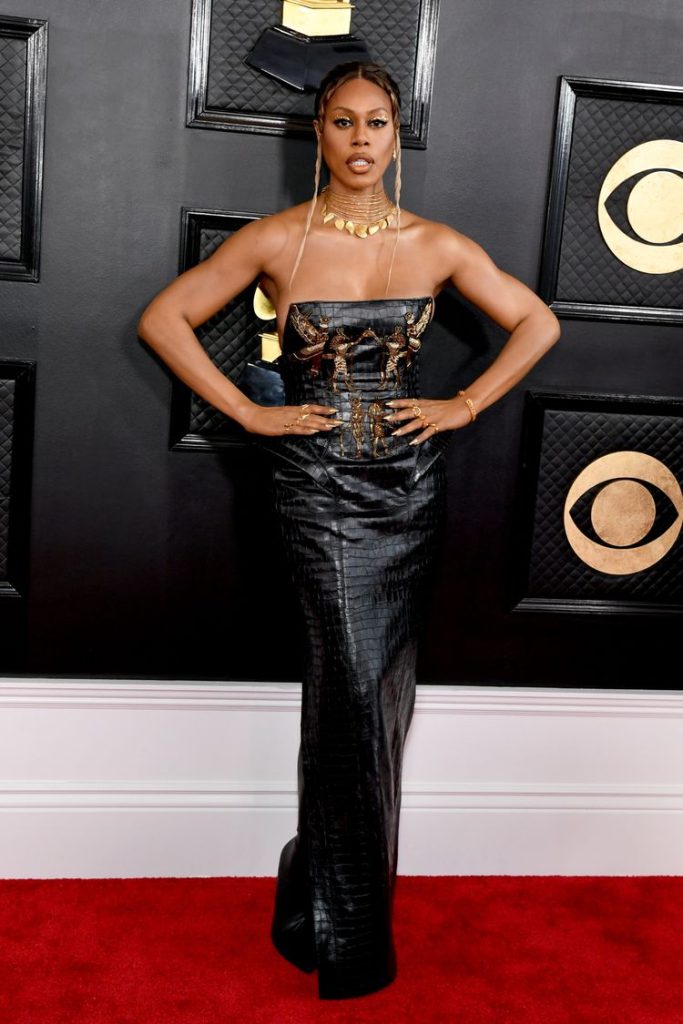 Laverne Cox is known for having some of the best red carpet looks in Hollywood, this outfit is no exception. Designed custom by Kim Kassas, the beautiful black dress with bronze detailing was one of my favorite looks of the night. Some may argue the dress is too simple, however, the accessories and hairstyle add to the look making it more intriguing. Although Cox wasn't nominated for any Grammys, this look was a win.
#8. Harry Styles
How could I not include the king of fashion himself, Harry Styles? Seen above in a custom Egonlab x Swarovski one-piece, Styles had some heads turning on the red carpet. The crystal couture piece is inspired by Freddie Mercury's iconic jumpsuits and Pablo Picasso's Arlequin. Known for taking risks in fashion and breaking gender norms, Styles executes every look he does perfectly. This look was no exception, making it one of my personal favorites of the night. Styles not only rocked the red carpet, but he also rocked the show by taking home three awards including album of the year.
#7. Heidi Klum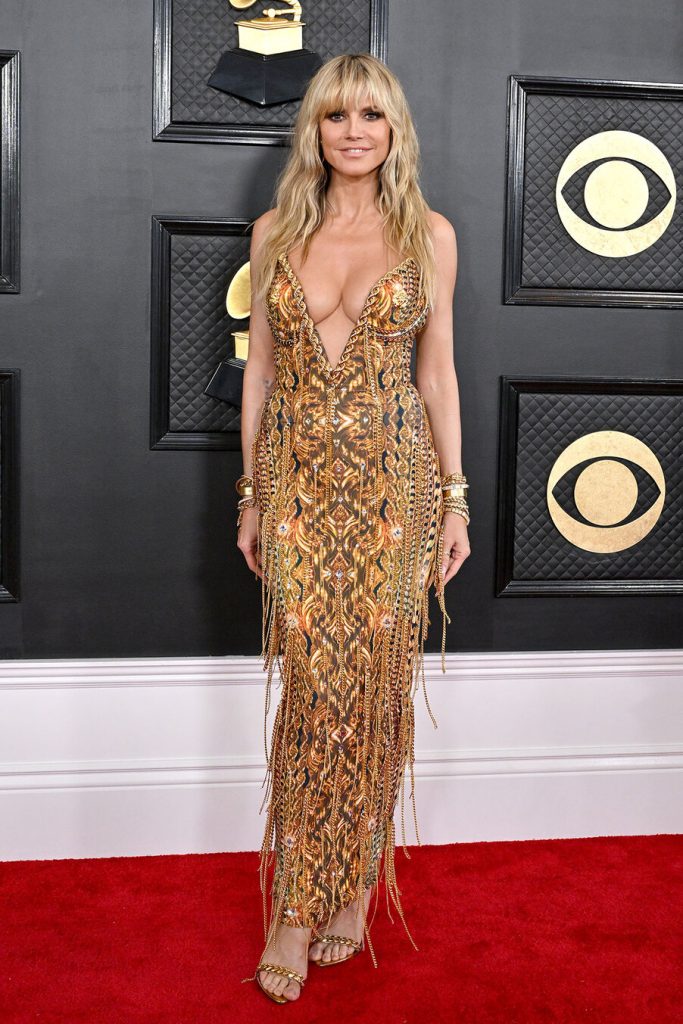 Model and television personality Heidi Klum had one of the most unique looks of the night. Her 1920's inspired dress designed by the clothing company THE BLONDS mixed with her choice of accessories makes this look one of her personal best. Her simple yet strong makeup adds a nice contrast to the bright gold dress. Considering Klum is a model it's a no-brainer that she made her way onto my top ten list.
#6. Adele
I really can't tell which part of this look is my favorite part; the deep maroon dress designed by Louis Vuitton, the cluster diamond earrings, or the matching velvet shoes. This look as a whole is one of Adele's best. Not only did she walk home with a Grammy for best pop solo performance, but she also walked away with one of the best looks of the night.
#5. Beyonce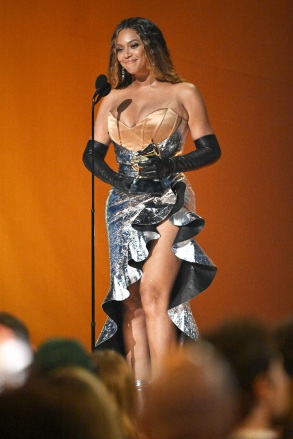 How could I not put the Queen Bee on this list? Not only has she broken the record for receiving the most Grammy Awards in history, but she stopped the show with her silver and gold Gucci dress. My favorite part of this look is her accessories. I believe the gloves and dangling earrings add a touch of classy but sleek to the look. Although Beyoncé has attended multiple award shows over the years, I believe this look is one of the best she's ever had.
#4. Kim Petras
Petras made her Grammy debut in a vintage Victor Costa matching veil and gown. This outfit was a matching look with singer and partner in crime Sam Smith. The duo took home the Grammy for best pop duo/group performance. Not only did Petras win her first Grammy award on Sunday night, but she is the first transgender woman to be awarded a Grammy. Petras made history with her performance as well as with her outfit.
#3. Cardi B
Known for her louder-than-life personality, Cardi B is also known for having some of the best red carpet-looks in Hollywood. Her Met Gala looks to continue to grow unique each year and this Grammy look tends to follow that trend. The dark blue dress and headpiece were designed by Gaurav Gupta. I love the shape of the headpiece and believe it makes the outfit one of the best of the night.
#2. Lizzo
Not only did Lizzo win the award for Record of the Year, but she also had one of the best red carpet looks of the night! Lizzo is known for having impeccable style and this look is no exception. Dressed head to toe in Dolce and Gabbana, this bright orange dress with a floral shawl was a showstopper of the night.
#1. Jennifer Lopez
Coming in at number one, is the original fashion icon, Jennifer Lopez. Since the 90s, Lopez has been killing the fashion game and this look is no exception. Seen above in a rhinestone-covered Gucci dress paired with Bulgari jewelry, this look caught not only my eye but many others. This look is just the right amount of sparkle mixed with the deep navy blue, almost demanding you to admire her look. This to me is a no-brainer for best dressed of the night.
This year's Grammy Awards delivered some of the best looks the red carpet has seen all year. Celebrities continue to amaze us each year with new and innovative looks. This year's Grammy awards were without a doubt one of my favorite years for fashion. With other award shows such as the Oscars and The Tony Awards coming up, there's more spectacular red carpet looks to come.