Listening to Rence's Fall 2019 EP for the first time brought back a warm nostalgia that had previously been an irreplaceable torch held by past generations of song. Each song carries a haunting melody that created a sentimentality yet felt relevant and in line with the latest top hits. With lavish and emotive vocals, the breakthrough artist creates a unique listening experience with cohesive yet definitively distinct themes.
As it stands, Fall 2019 speaks to the soul like a love letter never sent. Perhaps this is the reason why there is such a heavy-handed element of nostalgia. There is so much vulnerability and feelings in this EP that is not only communicated through the ardent lyrics, but also through deep-felt beats and synth instrumentals. 'Darkside' began with an intro that gave an almost humble and self-conscious intro to the entire EP. However, that self-consciousness quickly dissipates into an upbeat start that breaks the song open in two, exposing a darkness and vulnerability that is only human to be desired and sought after. "Darkside" is a perfect title for the opening song; a surprisingly upbeat song that lays out the framework for the rest of the album, which will explore darker and more impassioned themes. 'super sad', 'I know', and 'You don't wanna know me' explore those darker themes with poignant lyrics that speak to the soul in a way that should intrinsically be easy to do through the medium of song, but many have lost the mark. 'Patience' and 'Darker' are an excellent way to close out the EP with a tragic finality. They leave the listener hallowed and ruminative about our own experiences with love and loss and the heft of vulnerability.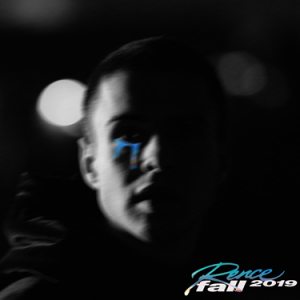 Rence will definitely be one of those artists to keep an eye on for future albums that speak to the soul. Fall 2019 is an EP that keeps the listener on their toes yet wraps them in a warm and evocative sound that will keep people listening and coming back for a familiarity that is unmatched.