Recently with the COVID 19 pandemic still raging on at full force, we humans feel disconnected from friends and partner's life before the pandemic is non-existent. A friend of mine a few years back, when I was going through a rough patch in my life, suggested I check out Riz La Vie and his song, "Napkins". I gave in and gave it a listen, and I was instantly hooked.
New York-based songwriter Riz La Vie delivered in 2018 "Napkins", a song about heartbreak and the lack of emotional connection with a partner as the love begins to fade away. With the COVID 19 pandemic raging on here in the States, the amount of valuable contact and intimacy with humans has significantly decreased and brings the context Riz La Vie tries to convey in his music back to the center stage.
In an interview with Pure nowhere, he explained his music as "the spirit of feeding the life you would like to live the idea incrementally we continue to grow, feed, fulfill, etc." In "Napkins", he speaks on the growth in you as a person after a breakup, a way to break free of living life on the surface, being honest with yourself. Which in my opinion, it describes "Napkins" well; you're taking on a journey with this R&B like soulful piano and melodic loop and then thrown a curveball with drums you'd find in today's rap. With lyrics such as "Life is good / Who's asking" we today with the problems of mental health at an all-time high in the last couple of months, these lyrics really vibrated with me.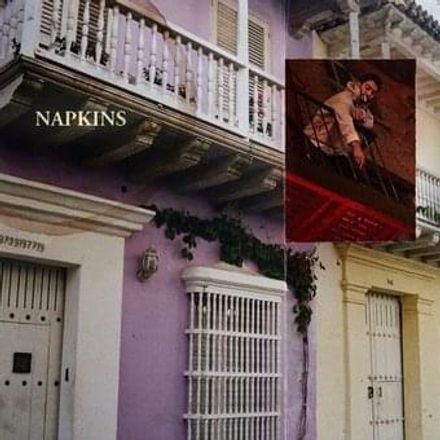 If R&B is your kind of vibe, or you're feeling as if you're alone during this time of uncertainty, this song is worth a listen it's a journey that barely scratches the surface of the music Riz creates. The lyrics alone give you a picture. When you watch the music video that he's created and posted on his YouTube channel, you get a whole different concept than when you listen to the audio on Spotify. With this fascinating message and the clarity of his style, I highly recommend this and his other work as well.