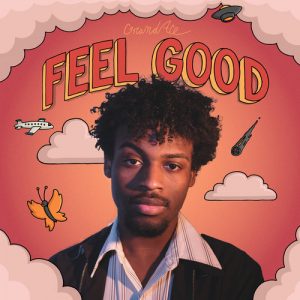 Jody Jones, better known as GrandAce, is back with a new EP! Feel Good is the name of his newest production, and oh boy is it a fitting name!
The album is composed of six tracks; all of them particular in their own way, yet at the same time they all create a unifying feeling that tides up Feel Good as a whole.
The first track of the new release, "Endless," works as a great opening to a great EP. The dreamy and fresh Hip-Hop sound reminds of a once younger Childish Gambino. Rap is also a part of some songs such as the previously mentioned, "Feel Good," as well as others. Each track is a concoction of sounds that blend together creating a distinct musicality. Shifting tempos, jazzy chords, sampled sounds like rain drops, etc… add different feelings and textures to his pieces. GrandAce's new EP has a great overall production.
After releasing multiple singles, the Colors in the Office EP, and added collaborations that GrandAce has done with other artists, the audience wanted more of the Dayton-based artist.
The Feel Good release party took place this past Thursday February 1st, at the Rebel OTR Urban Winery. The success of the event is undeniable; the dedicated crowd sang along the artist as dim lights coated the place, turning the release party into an intimate venue where everyone had a good time. Feel Good is exactly what the public expected from Jones; fun tracks, good vibes, and everything in between. GrandAce has done it again. Listening to Feel Good is the best possible way to start the year.