It's September and, well, things have been interesting to say the least, right? A global pandemic forcing everyone to stay home, a resurgent revolution against systemic racism, and Trump's still president. I know I speak for everyone when I say this is not how I expected Summer 2020 to go. I had plans to travel, hang out with friends, and sadly, take a full course load for this summer. The real travesty is that that last item was the only thing I did this summer.
In between cringey zoom calls, struggling to turn my bedroom into a workspace, picking up quarantine weight, and sulking while looking outside of my window, there was one thing that positively kept my attention: good ass pop music.
There have been some great albums released this year in spite of all of the chaos, and I want to share some of my favorites. These musicians were hard at work before every shutdown and stay-at-home order and persevered the resolve to release some killer music and future classics.
Who said we can't still enjoy this year? Distantly, of course. Here's a list of albums that will surely get you out of any blue mood:
Chromatica, Lady Gaga (Pop, 2020)
Okay, Mother Monster came back real hard with this album. I would say that she didn't have to snap like this, but she absolutely did. I swear if we weren't stuck in the house, she would have taken over the world again with this 13-track masterpiece. Chromatica is the sixth album from Lady Gaga, her first pop release since Joanne in 2016. On this album, Gaga effortlessly creates a new world through this music; a world that embraces imperfection and meets negativity head-on with love and kindness. The album is perfectly mastered with three major, perfectly orchestrated interludes that create an intergalactic, sonically driven journey to the titular land of Chromatica. With executive producer BLOODPOP, Gaga taps into '90s house music and Eurodance as she creates something entirely different and cutting edge. Although the music on this album sound familiar, they are fresh and futuristic, complete with heartfelt lyrics that we have come to expect from the pop provocateur.
This album is home to smash hits like "Rain On Me" with Ariana Grande, and "Sour Candy" with BLACKPINK. Sleeper deep cuts like "Free Woman", "Enigma", and "Babylon" truly round out this album and make it a top contender for Album of the Year at the 2021 Grammys. I highly recommend all music lovers to buckle up and take a ride to Chromatica with this pop confection. I might be biased as a Little Monster, but this album is perfection. Who am I kidding, y'all know I'm right.
YHLQMDLG, Bad Bunny (Reggaeton, 2020)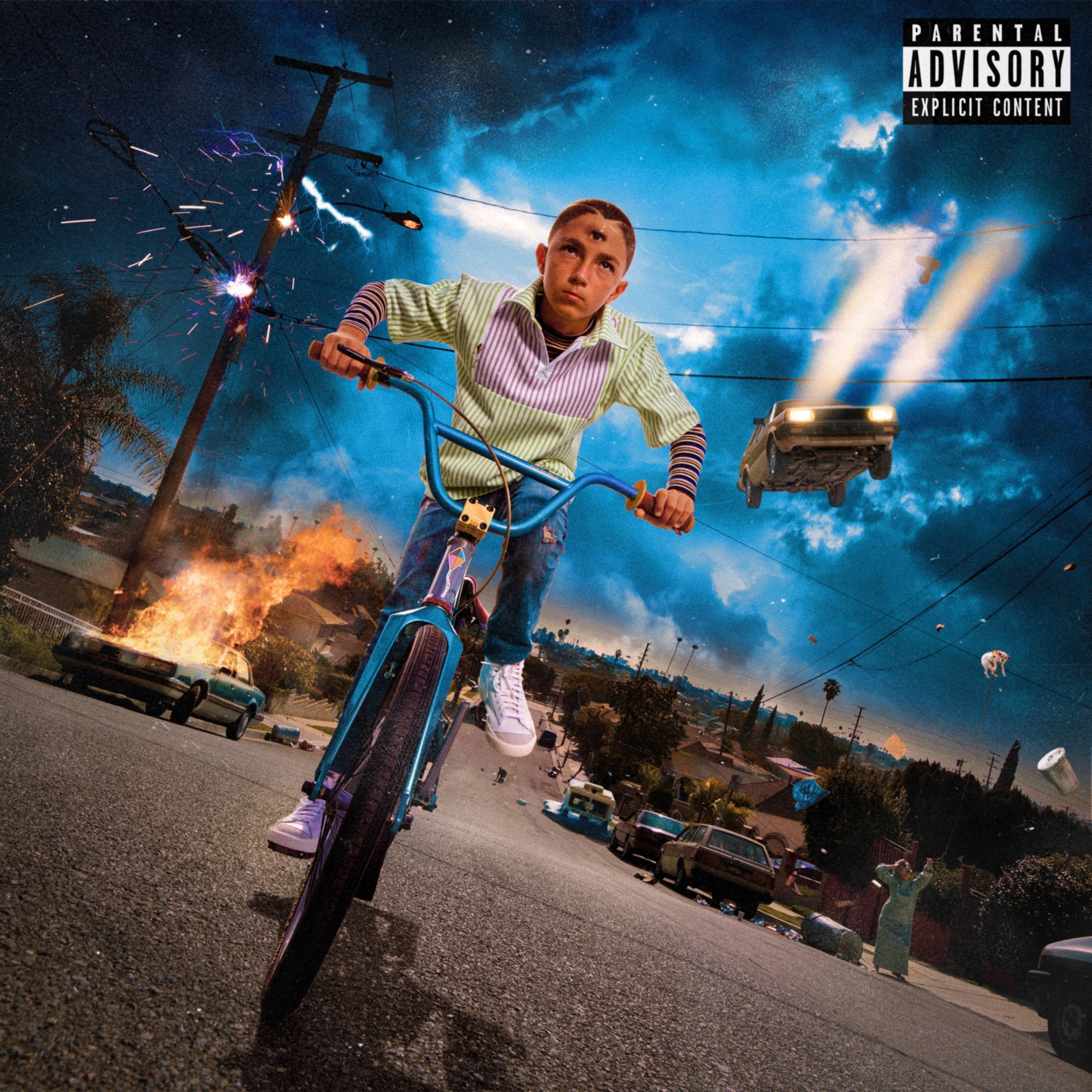 At this moment, I am being brave enough to say, this album is my introduction to reggaeton. Bad Bunny's sophomore studio album stands for "Yo hago lo que me da gana", Or as he revealed to Jimmy Fallon on the night of his album release, it translates to "I Do Whatever I Want" in English. If you know who Bad Bunny is, you know how on-brand this album title is.
For those that don't know, Bad Bunny is Latin music's premier provocateur, known for his eccentric and campy fashions, signature graphic buzz cut, and varnished nails. BB has not only made a name for himself in the world of reggaeton, but in the music industry as well. This album debuted at No.2 on the Billboard 200, making it the highest-charting Spanish album in history. With appearances from Daddy Yankee, Anuel AA, and Myke towers, this dynamic and totally unique album is a perfect introduction into the realm of reggaeton.
I don't know how else to say it, but this album is just a vibe. It's rebellious, energetic, and colorful, complete with earnest moments and great production. Hit songs off of the album include "Vete", "La Dificil" and "Yo Perreo Sola", The latter for which has an internet-breaking, dynamic music video that has transcended language barriers. Deep cuts include "Safaera" with Jowell & Randy and Ñengo Flow, "Ignorantes" with Sech, and "La Zona". It doesn't matter if you speak perfect Spanish or only now how to count to 10. The music on YHLQMDLG is objectively good and perfect for that moment in the next 4-6 months when you can party with your friends again.
Future Nostalgia, Dua Lipa (Pop, 2020)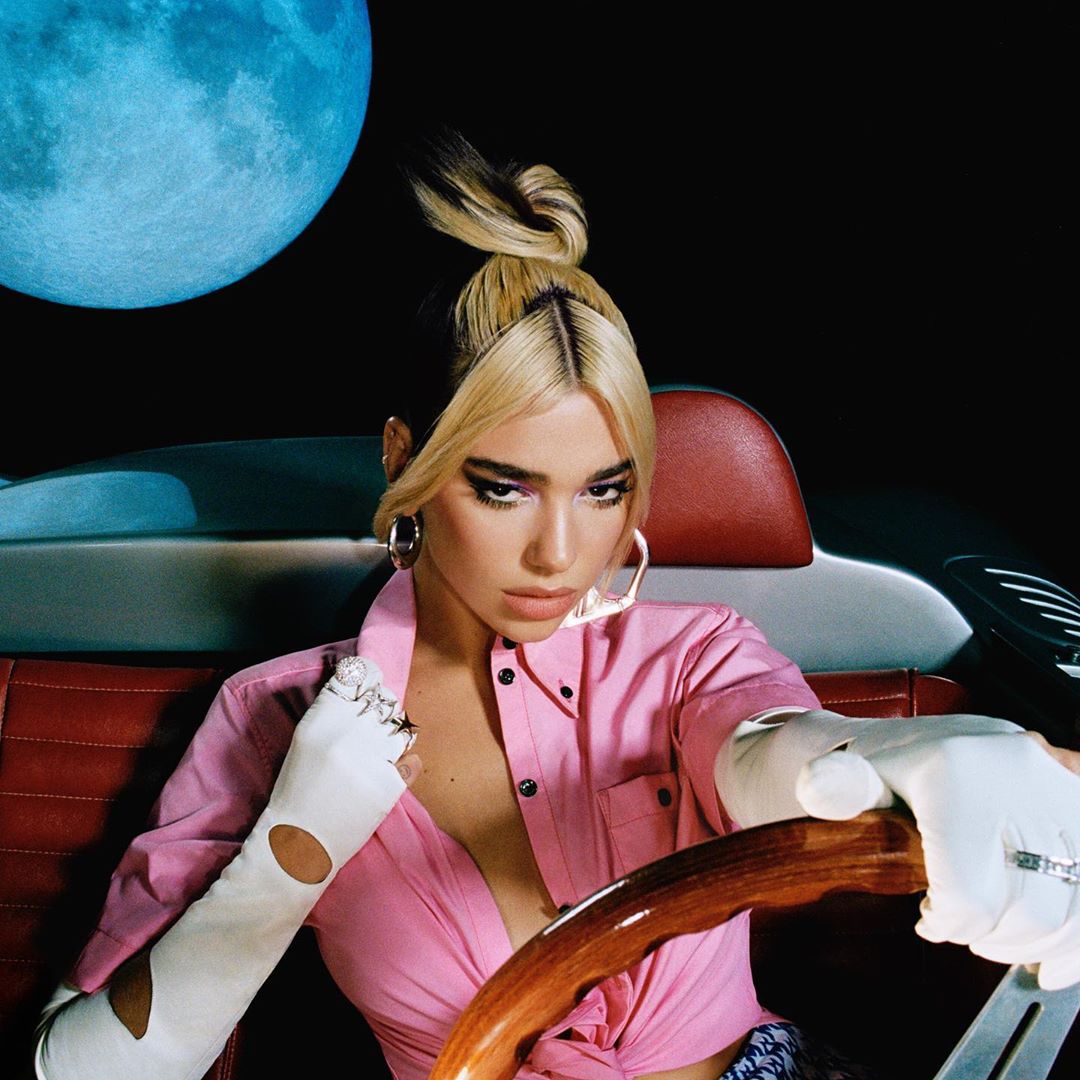 I have a lot of feelings about this album. Not only was it the first major pop release of 2020 next to The Weeknd's After Hours, but it was the first pop release in Quarantine. Released in March 2020, Dua Lipa's sophomore album Future Nostalgia is the musician's biggest debut, as well as an instant cult classic with fans. Yes, I said it—classic. On this 11-track album, there are no skips. From the title track intro to the album's climactic anthem "Boys Will Be Boys", Dua takes listeners on a ride through the stars, in her funky, pearlescent convertible. Similar to Chromatica, Dua Lipa is tapping into multiple genres and sounds, playing with funk, jazz, techno, and disco, creating a trendy sound that has been imitated since the album's released.
With hits like "Don't Start Now" and "Break My Heart", Lipa is on a roll and she doesn't seem to be slowing down anytime soon. Deep cuts like "Cool" and "Hallucinate", which is the album's next single, further strengthen the album's cohesive sound and solidify her spot in the global market. Dua Lipa had a lot of pressure to follow up to her self-titled debut album, which earned her Best New Artist at the 2019 Grammys, and boy did she.
Ungodly Hour, Chloe x Halle (Prog. R&B, 2020)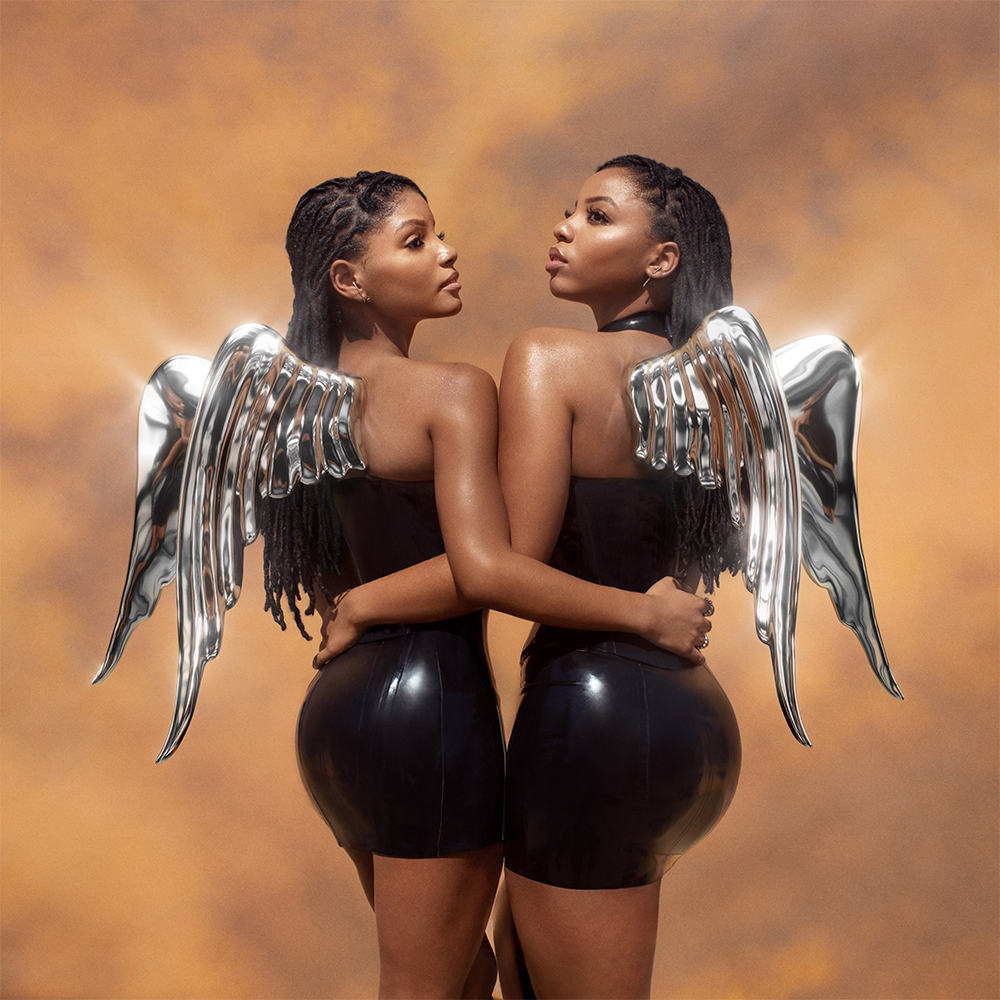 I can write multiple articles about Chloe x Halle, but for the sake of this list, I'll try to keep it the 200 words. Chloe and Halle are superstars in the making. Scratch that, they are superstars that deserve every ounce of their burgeoning success. Following up from their debut album, The Kids Are Alright, this sister duo decided to amp it up and take the genre of futuristic R&B head-on with Ungodly Hour. On their first album was rather acoustic and genuine, with notes of hip hop, jazz, and ethereal have her beat, this album is a departure from the sweet, youthful nature of 2010's Chloe x Halle. The two have grown up (!!!) and it's clear from the album's cover, featuring the two and skin-tight leather latex mini dresses. The Beyonce-backed duo released their album in the heat of quarantine, even shooting multiple videos and performances from home, specifically on their backyard tennis court, which has become iconic on social media.
From the atmospheric intro that deliciously mixes into the album's first track "Forgive Me, we are treated to the image and sound of Chloe x Halle as bad bitches. Yes, I said it, they are bad bitches now. With the major sleeper hit "Do It", and "Catch Up" with Swae Lee and Mike-Will-Made-It, the album truly speaks for itself. Deep cuts like the aforementioned opening track "Forgive Me", the titular track "Ungodly Hour", and anti fuck-boi anthem "Busy Boy", the two have truly grown into the R&B songstresses that they are meant to be. I'm just glad we're finally getting to see what Beyonce saw in them. I mean, is Bey ever wrong?
SAWAYAMA, Rina Sawayama (Alt. Pop, 2020)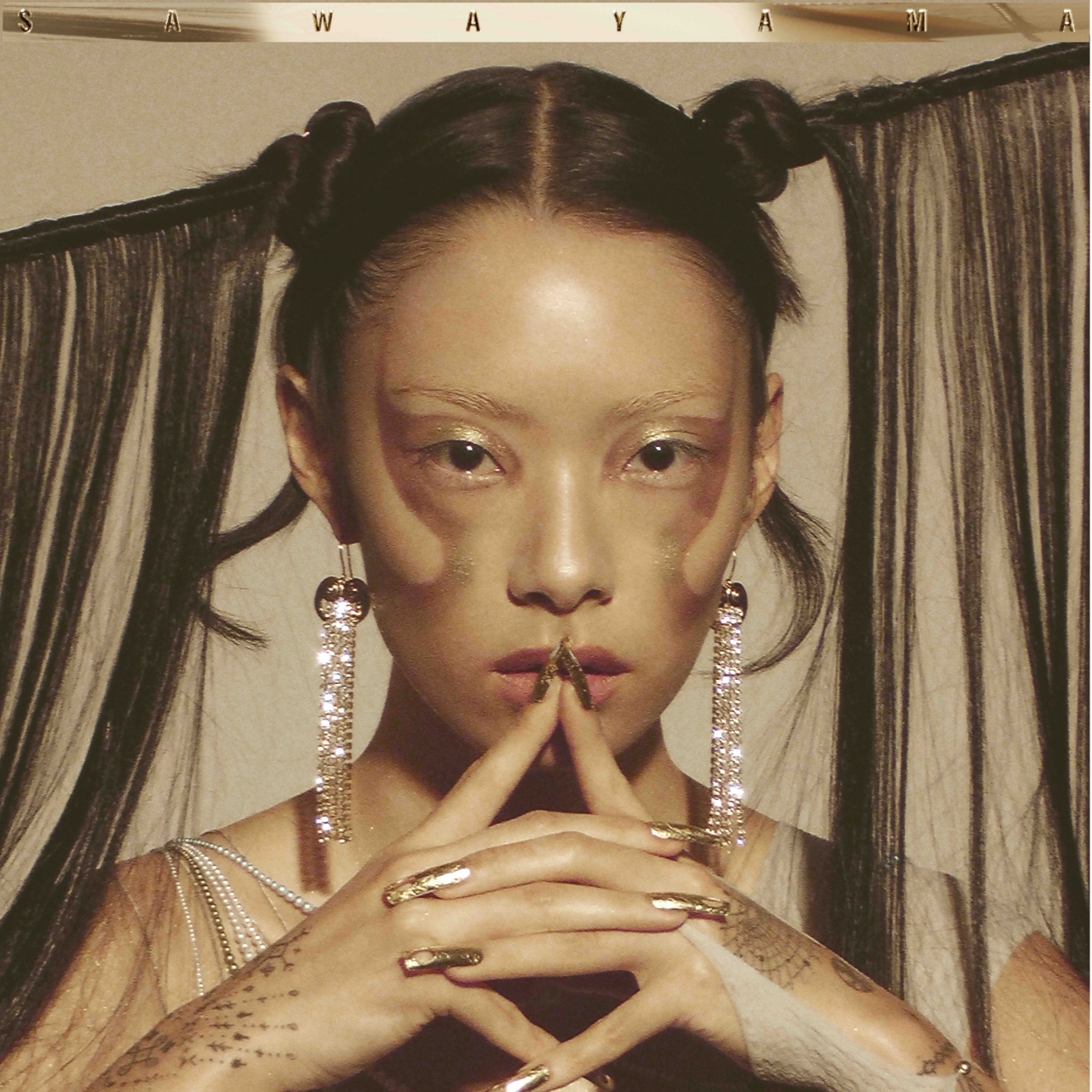 Finally, we end with a rather new artist. Rina Sawayama is a British-Japanese pop star that this year made her global debut with the album Sawayama. This album has no clear genre and that's what I love about it. Constantly traveling from your trendy pop to '90s hip hop to freestyle to rock to R&B and jazz, there's no putting this future icon in a box. Rina first caught my eye with her promotional single and video "Commes de Garcons", which looked like it was shot in quarantine before quarantine was even a thing. The bouncy club track features the hook (Like the Boys), a reference to the singer's approach to fashion and gender norms. She is often seen wearing more masculine clothing rather than your typical "nice shiny f*cking dresses," as Nicki Minaj would say.
Even though there are so many sounds and genres on this album, it is well mixed and none of these 15 tracks are out of place and they truly work well together. Well-known songs like the aforementioned "Commes de Garcons" and the viral hit "XS" have caught attention from the likes of Elton John who said that Madonna would kill her songs like the ones on her album. A factual statement. Deep cuts like "Tokyo Love Hotel", "Bad Friend", and "Love Me 4 Me" truly make this album great. Her killer vocals on the faux-stadium rock smash "Who's Gonna Save U Now?" should win you over alone. It was around the 2:15 mark of that song when I started to stan and I think you will, too. I recommend you all get into her. Listen to Elton John.
Here's a playlist of the highlights from each album listed, mixed for you, by me. Enjoy and wear a mask, please. Oh, and register to vote.