We are just a few hours away from the official start of the college basketball season. Take a celebratory moment to let that sink in. While most of the country won't turn their heads to college basketball until after the new year, in a Midwestern region dominated by college hoops, it has a place in our hearts from the opening tip.
I understand it, the out-of-conference matchups in mid-November aren't as exciting for fans as the lead up to March Madness. However, early season tournaments like the Maui Invitational, Battle 4 Atlantis, and Hall of Fame Tip-Off don't seem to get enough credit for the intriguing matchups they bring to the table. Did you realize Cincinnati could face off against Duke in less than two weeks? Put some respect on college basketball's name, please.
As with every season, there will be tournament darlings, teams that completely fall apart (2015-16 LSU I'm looking right at you), and a couple teams that look unstoppable heading into late February. For now, these are the teams you need to have on your radar before the season gets underway:
1. Duke Blue Devils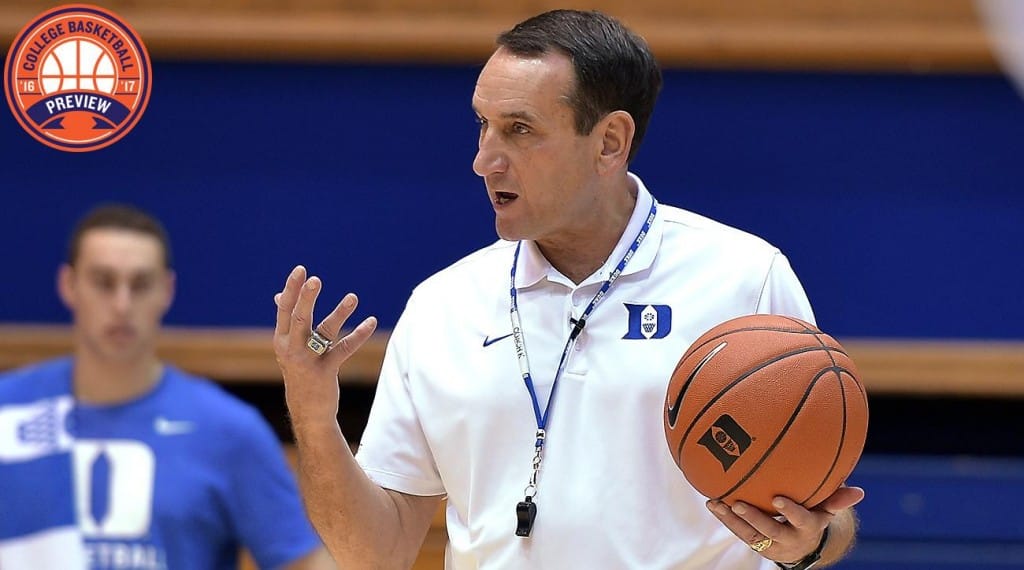 The 2016-2017 Blue Devils are loaded, and that might be an understatement. Grayson Allen, Matt Jones, and Amile Jefferson are experienced leaders that know what it'll take to reach another Final Four. Sharpshooter Luke Kennard, and big-man Chase Jeter should also make big strides in their sophomore season. I haven't even gotten to the freshmen class. Duke brought in 3 of the top-10 players in the class with Harry Giles, Jayson Tatum, and Frank Jackson with Marques Bolden also listed in the top-20. Frank Jackson should be a huge help in the backcourt for Grayson Allen, who was forced to single-handedly carry the team at times last season.
2. Kentucky Wildcats
If you'd consider Duke's freshmen class #1, Kentucky is #1B. John Calipari grabbed 5 of ESPN's top-25 prospects in the class in Bam Adebayo, De'Aaron Fox, Malik Monk, Wenyen Gabriel, and Sacha Killeya-Jones. We've seen some Calipari's young teams dominate, and we've seen others fail to meet expectations. There are not many familiar faces in Lexington this winter. Last season's contributors Isaiah Briscoe, Dominique Hawkins, and Derek Willis return, but they may get lost in the shuffle of the incoming freshmen. Cal will once again will be asking highly of his incoming group, and they have the talent to meet the expectations.
3. Kansas Jayhawks
Death, Taxes, and Bill Self winning the Big-12 are the only certainties in this world. Remarkably, Kansas has won the Big-12 the last 12 season, a trend that likely continues in 2016-2017. Devonte Graham and Frank Mason III return as one of the nation's most dangerous backcourts, and add freshman standout Josh Jackson. Jackson, the #2 overall player in the 2016 class, is incredibly talented and will be very involved from the start for the Jayhawks. Senior Center Landen Lucas will step into a bigger role, joined by another top-20 freshman Udoke Azuibuke. The Jayhawks should have no problem holding steady in the topv-10 for all of 2016-2017.
4. Villanova Wildcats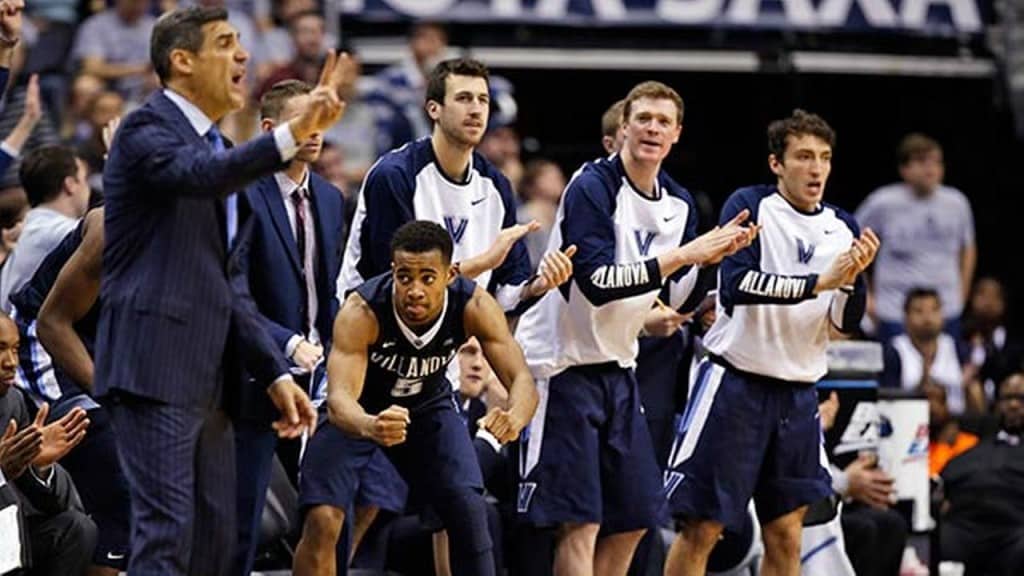 The defending champions from a year ago are back again. National Championship hero Kris Jenkins is back for his senior season, and standout Josh Hart returns as well after pulling his name out of the NBA Draft in May. Without the return of Ryan Arcidiacono, the point guard who held the Wildcats together last season, they'll need others to step up. Sophomore Jalen Brunson showed he's more than capable of filling that role last season, and will be asked to do so by Jay Wright. The Wildcats have a good shot at another Final Four, and possibly more in 2016-2017.
5. Oregon Ducks
It's likely that your only glimpse of the Ducks was their showing in the NCAA Tournament last season. They entered as a #1 seed many knew little about, such is life for the Pac-12, but showed they were worthy of the spot during an Elite Eight run. They'll have a very similar look in 2016-2017, with only three underclassmen on the entire roster. Junior Dylan Brooks headlines this deep bunch as they look to improve on this past season. Dana Altmann has done an excellent job with this group, and with their wealth of experience this could be their year.
6. North Carolina Tar Heels
After a heartbreaking ending to last season's National Championship, you can bet UNC is ready for some redemption. Roy Williams returns 6/8 of his top scorers from a year ago, and although Marcus Paige and Brice Johnson are huge losses, they have the depth to recover immediately. Seniors Kennedy Meeks and Isaiah Hicks will form one of the nation's strongest frontcourts, and the talented Justin Jackson will be asked to step into a starring role within the offense. He certainly has the ability to handle it. Joel Berry, Nate Britt, and Theo Pinson also return and the Tar Heels add a few top freshmen of their own.
7. Xavier Musketeers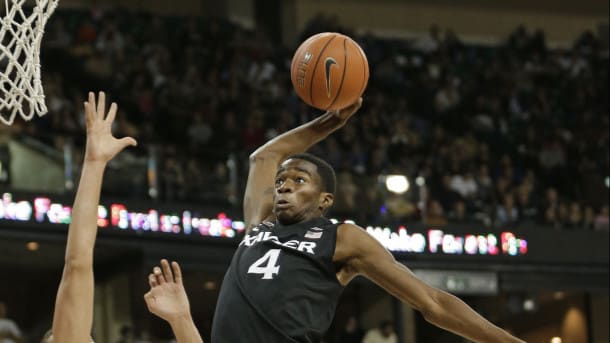 Victims of a Bronson Koenig buzzerbeater during the NCAA Tournament, the Musketeers watched from home as their Big East foe, Villanova, completed their championship run. The truth is Xavier is not far behind the defending champs and make another strong case this season. Edmond Sumner is a name many across college basketball will get to know this season, and with Trevon Bluiett and J.P. Macura also returning the Muskies will have no trouble scoring. The big question mark pertains to senior guard Myles Davis, who was suspended indefinitely over criminal damage charges in September. In the past days, his case has been resolved and he's returned to campus. As for his suspension from the team, we'll have to wait and find out. He was an important contributor a season ago, but Chris Mack should have another strong unit with or without Davis.
That's it for the Top 7 preview, stay tuned in the coming weeks for more breakdown of the players and programs you should be watching in 2016-2017.