Meet Our Team
Office Hours: TBA
I'm a fourth year Electronic Media major with minor studies in Information Technology (IT). I got my start with Bearcast Media as a freshman, co-anchoring a show called SpotLight Radio. The following year I became Communications Director, learning about how Bearcast operates and connecting its members both internally and externally. Now I'm honored to return for a second year as General Manager of this wonderful organization.
I'm incredibly proud of this illustrious director team, we have a lot in store for this coming year. If you have any questions, any suggestions, or need a Bearcast connection, let me know! I'm also down to geek out about pretty much everything media!
Office Hours: Monday 1:30 – 3:30pm
Hey there! My name is Jenna Adkins, and I am the Programming Director here at Bearcast Media. I am a third year in the Electronic Media program with a minor in Communications. I became involved with Bearcast as a Freshman when I co-hosted a radio show with the current TV Director Stephanie Simon. We a blast at meetings and hosting our own show. I have only become more involved every year, which has been the best thing I have done with my college career. Feel free to contact me for all things radio!
Office Hours: Wednesday 4 – 5pm
Smile. Laugh. Film. These three words are what I base my college career around. As a third year in Electronic Media with a minor in Information Technology, I always try to make time for my one true love; film. I love watching movies and I love making them. Some of my favorites are Spirited Away or Inception. I am always down to help film or just give advice! Feel free to stop by my office hours to chat about anything with me.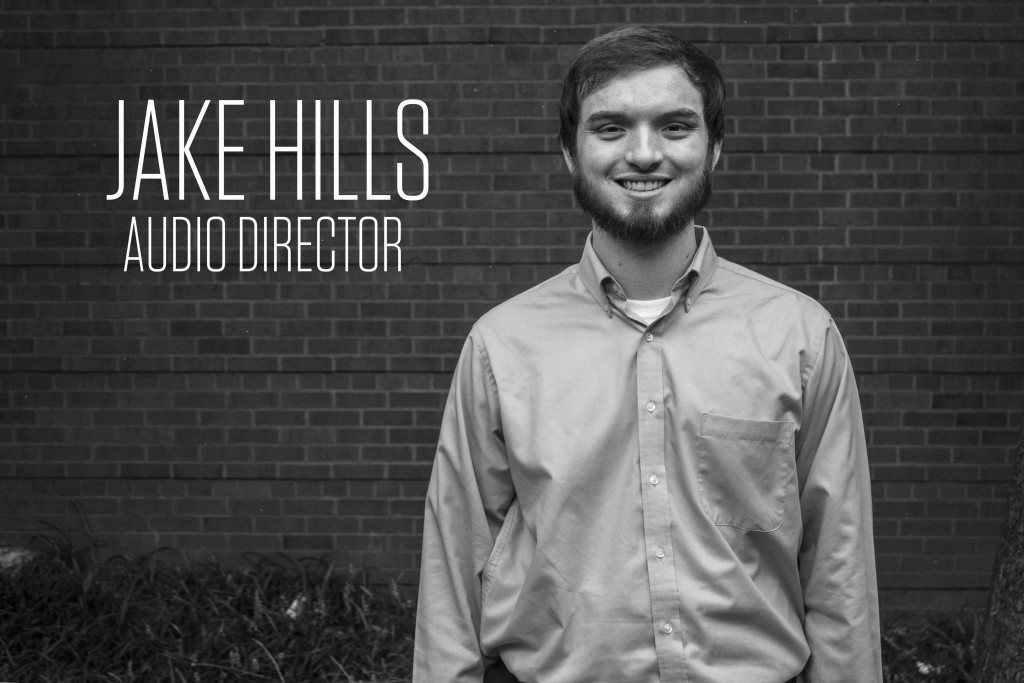 Office Hours: Friday 11am – 1pm
Yo! I'm a senior in e-media with a minor in marketing. I'm in charge of audio productions ranging from our radio ads and spots, live events, and video productions. My goal is to give an understanding of audio to anyone at all interested and make them feel confident in any audio situation. Feel free to contact me and ask any question you have.
Office Hours: Wednesday 10am – Noon
Hello! My name is Sydney Numbers and I am a senior here at UC. I'm very excited to continue on as Web Content Director this year for Bearcast Media! I'm grew up in Dublin, OH but have really enjoyed spending my college years in Cincinnati. If you are interested in contributing content to our website, feel free to reach out to me!
Office Hours: Monday 11am – Noon
I am a third year Electronic Media major with a minor in Marketing. I am the director that handles Bearcast's finances and contracts with local business' and local advertisers. This is my third year in Bearcast and the second year I've been a director and I can't wait to see Bearcast grow this year!
Office Hours: Monday 12:30 – 2:30pm
Hi I'm Liela, and I'm the Promotions Director. I'm a fourth year here at the University of Cincinnati. I'm also minoring in Fine Arts and Business French. It's my second year as a director (I used to be social media), my third year in Bearcast, and I'm just as passionate as ever! I'm an intern for Warner Music Group, and you can find me out and about giving away free stickers more often than not. I love animals, and I have four rescue dogs at home that I love more than anything. My favorite color is a mixture of blue and green, and my favorite candy is Sour Patch Watermelon.
Office Hours: Wednesday 3 – 5pm
Hello! I'm currently a fourth year Electronic Media major, accompanied by a minor in business administration. This is my third semester in Bearcast Media, and my first semester as Music Director. I joined Bearcast because I enjoy how it acts as a community for people that are interested in all types of media production, and needless to say I'm ecstatic to be a part of the team! If you have any questions about the music department, or if you are looking to help out, feel free to contact me!
Office Hours: By Appointment
I'm Evan, a second year Architectural Engineering student from Dayton, Ohio. I've been involved with radio in many forms from a very young age. I enjoy writing music and pretty much anything technical. If you have any ideas on how we can make Bearcast better, shoot me an email!
Office Hours: Tuesday 11am – Noon
Hey, I'm Claire! I'm a fourth year Electronic Media major with a minor in Communication with a certificate in Public Relations. I'm excited to be Bearcast Media's Artist Relations Director again this year. If you have any ideas about new ways we can connect with musicians, or you're a musician interested in one of our studio sessions please contact me.
Office Hours: Thursday 11am – Noon
My name is Nicole Price. I'm Bearcast Media's Marketing Director for this year. I'm doing a double degree in Communication and Electronic Media with a Public Relations certificate, a professional sales minor, and a web development certificate. I'm the national vice president of Regional Conferences for the Public Relations Student Society of America. I'm also an At-Large Senator in Student Government. I love cooking, anything involving water, Silicon Valley, and I low key want to become the next Olivia Pope. Let me know if you're interested in strategic communication and planning, and Public Relations. Blue and green candies and drinks are the best! Never hesitate to reach out!
Office Hours: Wednesday 12:30pm – 2:30pm
I am currently a third year majoring in Electronic Media with a minor in Political Science. This is my first year as a director with Bearcast, but I have been involved since my freshman year. I started out by sharing a radio show with Jenna Adkins, where we played only music from the late 90's and early 2000's, and it was a blast. From there, I really started getting interested in the idea of Bearcast having a TV station in addition to the radio station, so that's what we are currently working on! I think Bearcast is one of the most fun ways to get yourself involved on campus, so please come and talk to us if you want to help out or have any questions or great ideas!
Office Hours: Wednesday/Thursday 4 – 5pm
I'm a second year at UC where I am majoring in Marketing and minoring in Electronic Media. I joined Bearcast because it combines several of my interests: writing articles, watching live music, and practicing photography. I'm really excited to take on a leadership role this year! As Communications Director, I will be a liaison for all of Bearcast's communication streams between its members and corresponding organizations. I aim to embody the core values of Bearcast: curiosity, passion, and creativity. If anyone has questions about joining Bearcast or working with us, please let me know!
**Office hours are located in 2217 Mary Emery Hall next to the radio studio.**