We're excited to present the 3rd Annual Live On Short Vine Music Festival on Friday, April 14th, 2017.  Band performances will kick off at 5:00 PM and run through 1:00 AM. Our music festival features over 20 local bands performing various genres of music and will be held at various bars & restaurants in the Short Vine Entertainment District in Cincinnati, OH. Admission is free and everyone is welcome. Don't know which bands to catch? Check out these short bios to learn more about the bands!
MIO'S PIZZERIA
(5:15) PHYSCO is an Indie Rock band founded in 2014 in Cincinnati, OH. Members include Joey Loebker (lead vocals), Nick Ewan (guitar), Matt Morris (drums), Jimmy Comodeca (guitar), and Kainon Loebker (bass). This band harbors an eclectic sound, playing a broad range of styles that makes them truly unique. They released their first single, 'Honey' in 2016, with an LP coming in the near future.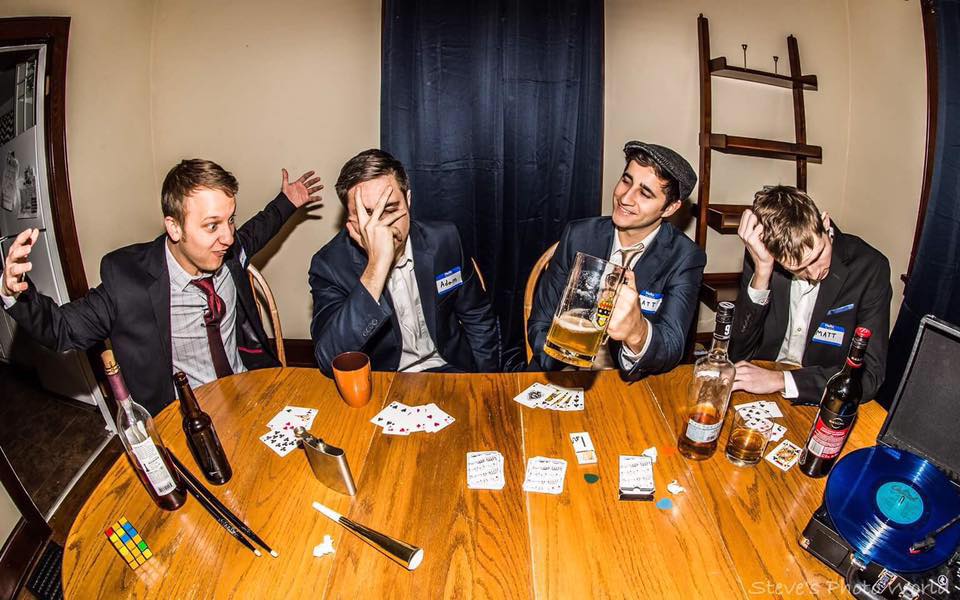 (6:15) The Grove is a Cincinnati based rock band that draws from an impressive range of influences to forge their hard-hitting, yet emotive, signature sound.  Built around the songs of lead vocalist/guitarist Adam Forsthoefel, the band has been described as, "The Black Crowes meets The Red Hot Chili Peppers"; careful listeners will also hear shades of everything from Stevie Ray Vaughan to the Killers.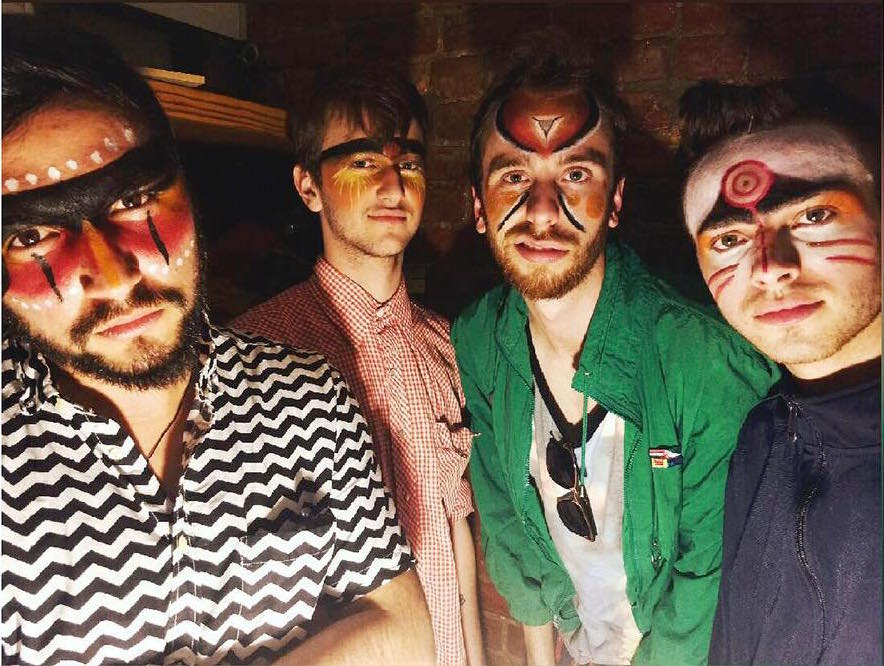 (7:15) Life Brother is a group of very close friends who started making music together in a garage during high school in Chillicothe, Ohio. After splitting up to attend different colleges they realized they had made a serious mistake by leaving music behind. They dropped out, moved to Cincinnati together, and started Life Brother. Every member of Life Brother lives under the same roof, and can often be found dancing or screaming wildly.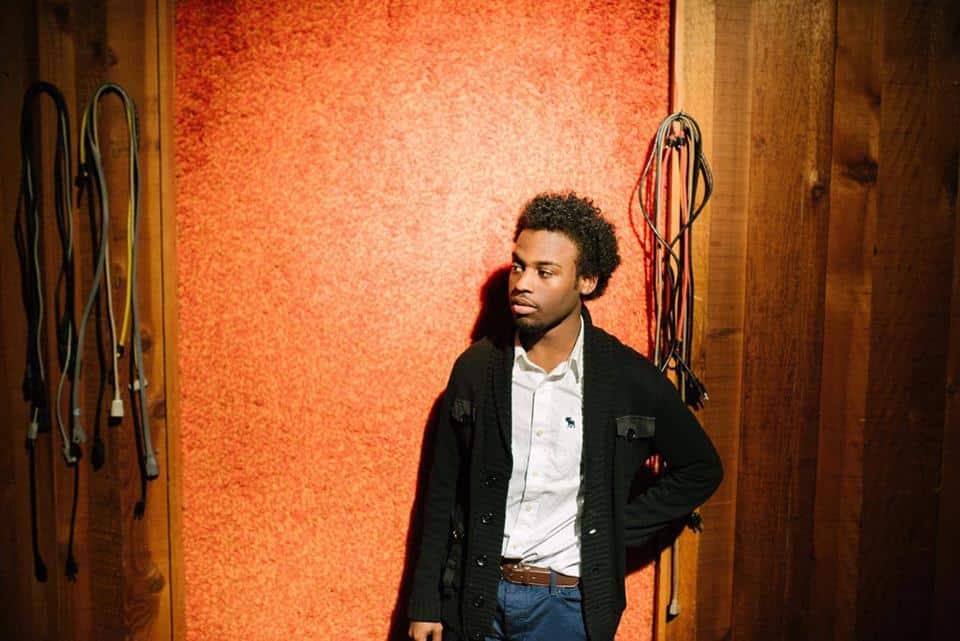 (8:15) Grand Ace is a hiphop artist based out of the Midwest Region (Ohio) and he makes music to make people feel good. He creates music with the aim that people will be able to attach it to events in their lives. He is influenced by a ton of Jazz, Deep House, Soul, R&B and really, anything that's not contemporary country. He makes it his mission to always grow as an artist, and not limit himself to a particular sound because music in general speaks to the soul.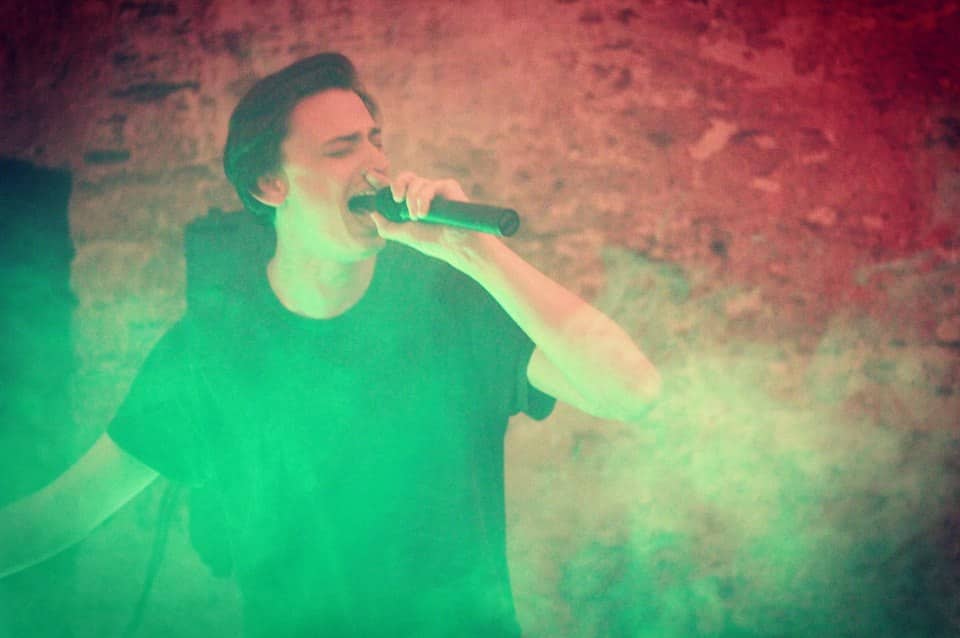 (9:15) Audley is a singer/songwriter based out of Cincinnati, OH who has performed all over the state. Cincinnati, Columbus, Dayton. He has also performed in Nashville and parts of Northern Kentucky. A regular performer at MOTR Pub, Rake's End, Urban Artifact, and Mecklenburg's Garden. He has had the pleasure of sharing the stage with Talib Kweli at The Drinkery in OTR. Notable festivals include Ubahn Fest 2015 in Cincinnati (ASAP Ferg), Ubahn Fest 2016 (Nas, Atmosphere), 2X2 Fest in Columbus (Blueprint).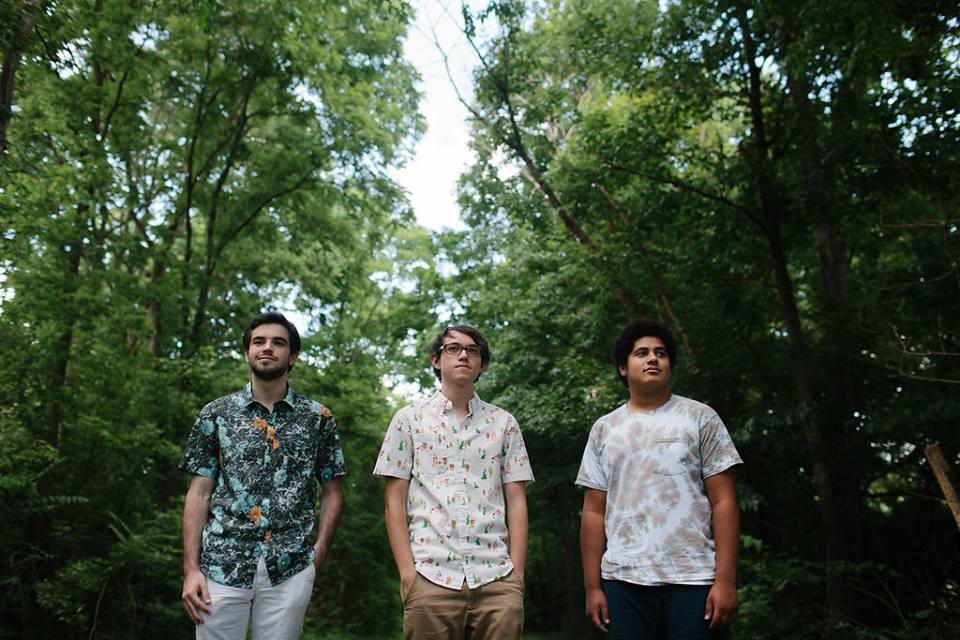 (10:15) Watchfrogs is an amphibious alternative band from Cincinnati Ohio. Since their inception in 2015 Watchfrogs have been rocking out across the greater Cincinnati area bringing their unique combination of blues, garage, and psychedelic rock along with them.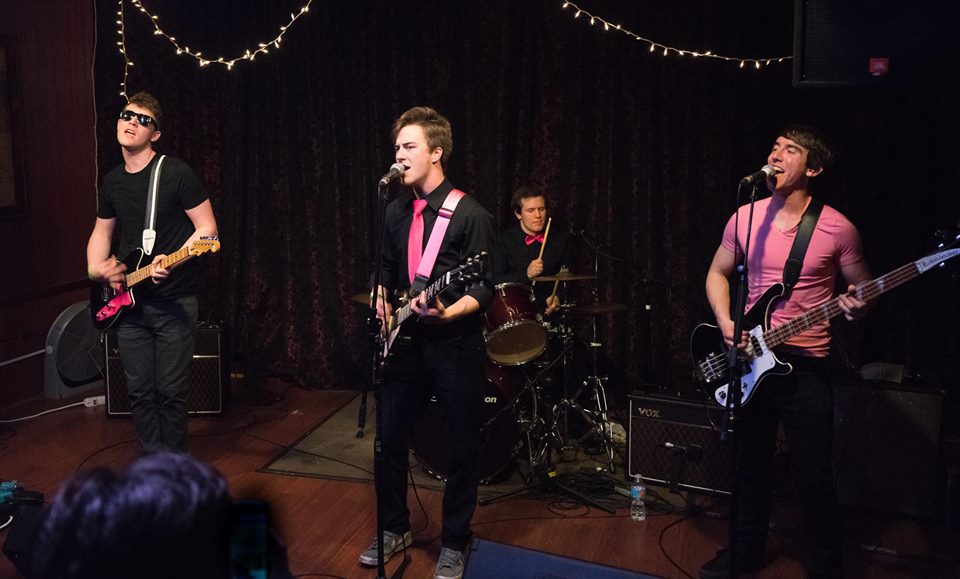 (11:15) The Interns are a band bringing together pop, rock, and funk together in a new and unique way. The Interns consist of Zach Erhardt on vocals, Kyle O'Connell on guitar, Andrew Stuart Howsmon on bass, and Chase Stock on drums. In December of 2015, The Interns recorded their first full length album, A Bit About Us, at The Monastery Studio in Walnut Hills. The album is available now on Bandcamp, Spotify, and iTunes.
HANG OVER EASY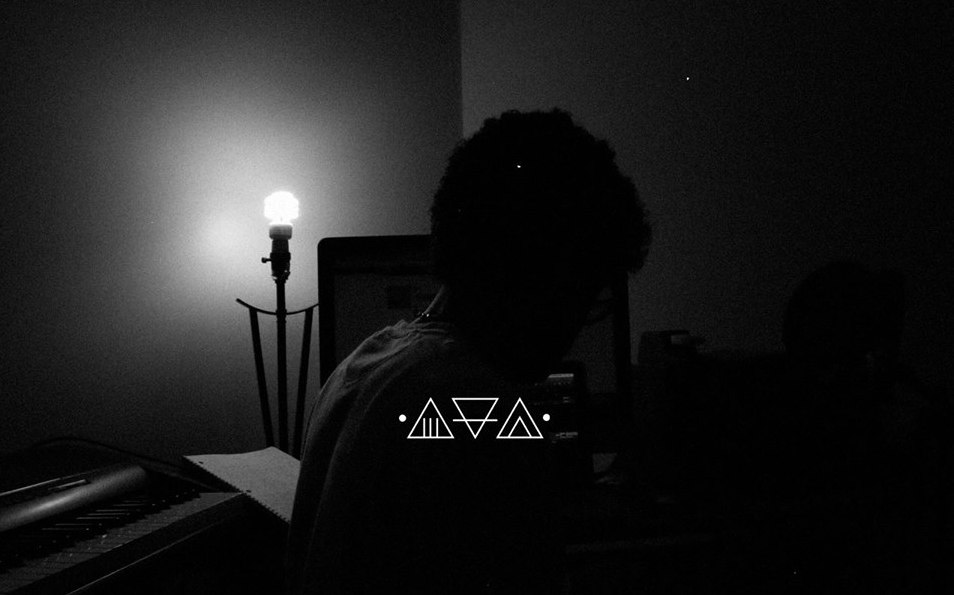 (5:00) NILE + THE HYMN is Nile Ross-Watson, African American pop producer and singer/songwriter based in Cincinnati, Oh. The name was idolized from a story during ancient Egypt. His eclectic style consists of fusing electronic, rock, and r&b; providing the genres with a pop structure. His lyrics entail stories about sex, love and drug usage.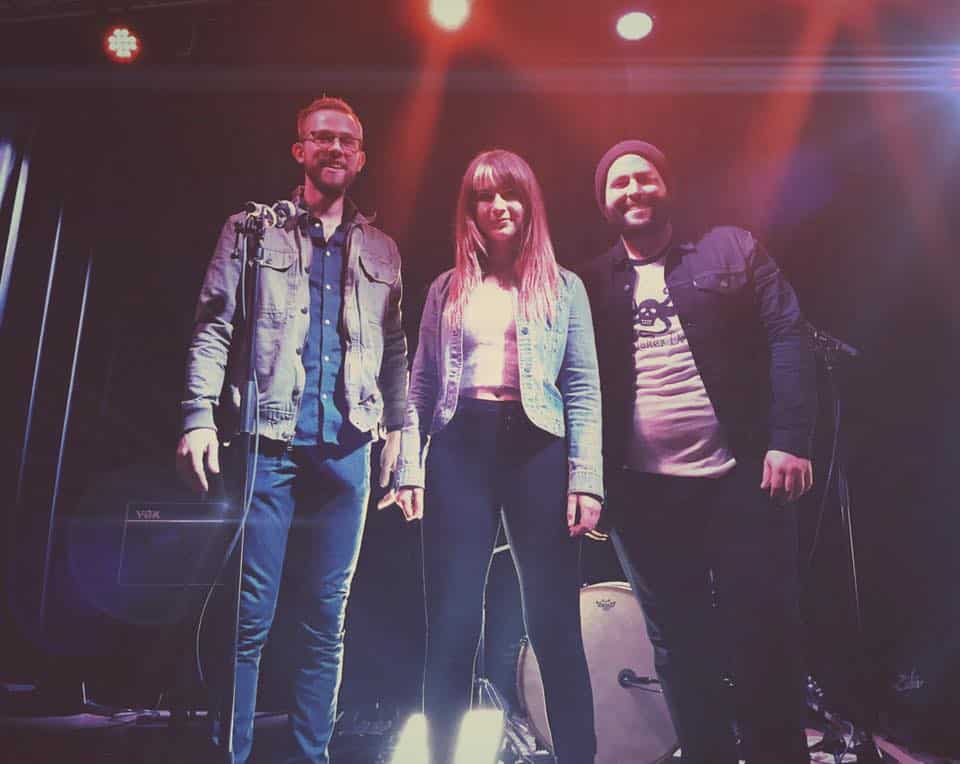 (6:00) Hello Luna is an alternative rock band from Columbus, Ohio. Their sound is crafted from a broad spectrum of varying musical influences – from the classic sound of The Pixies, to the energy and guitar driven  instrumentation of The Joy Formidable. Hello Luna contrasts fun, driving rhythms with expressive vocal melodies to give them their unique sound.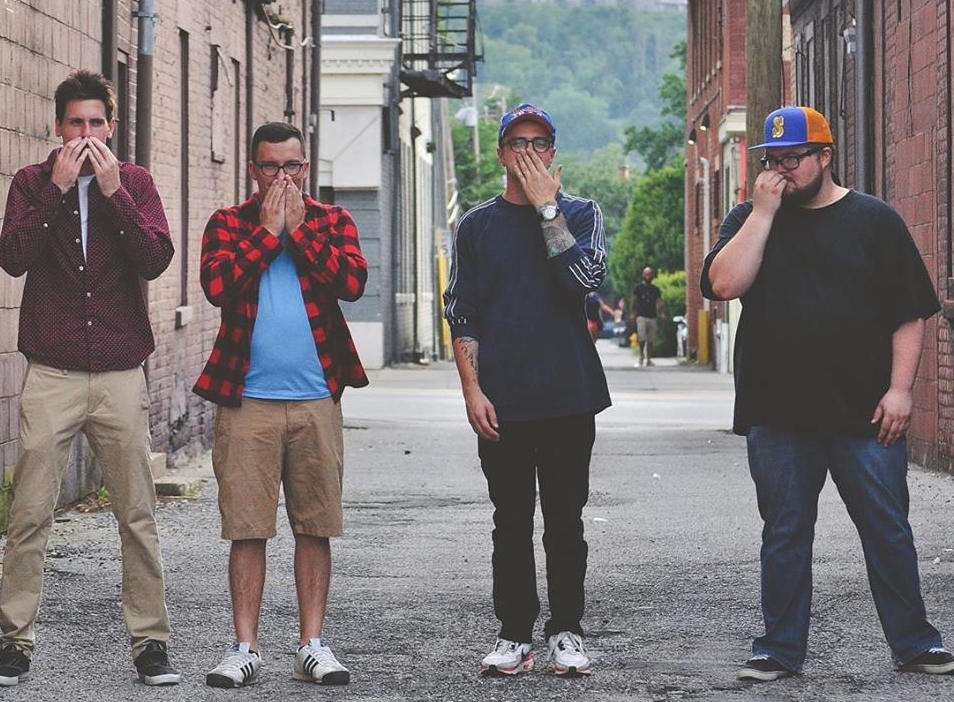 (7:00) Beloved Youth are a 4 piece alt rock band from the Cincinnati area. Combining strong pop melodies, acerbic lyrical prowess and focus on compelling guitar arrangements. The band is a regular fixture in the Cincinnati music scene and have focused their efforts on creating a fun, high energy set that brings the crowd together and keeps them coming back. They are currently at work on their next self released ep "Teeth" set to be released in the spring 2017. Their music is available to stream on Apple Music and Spotify.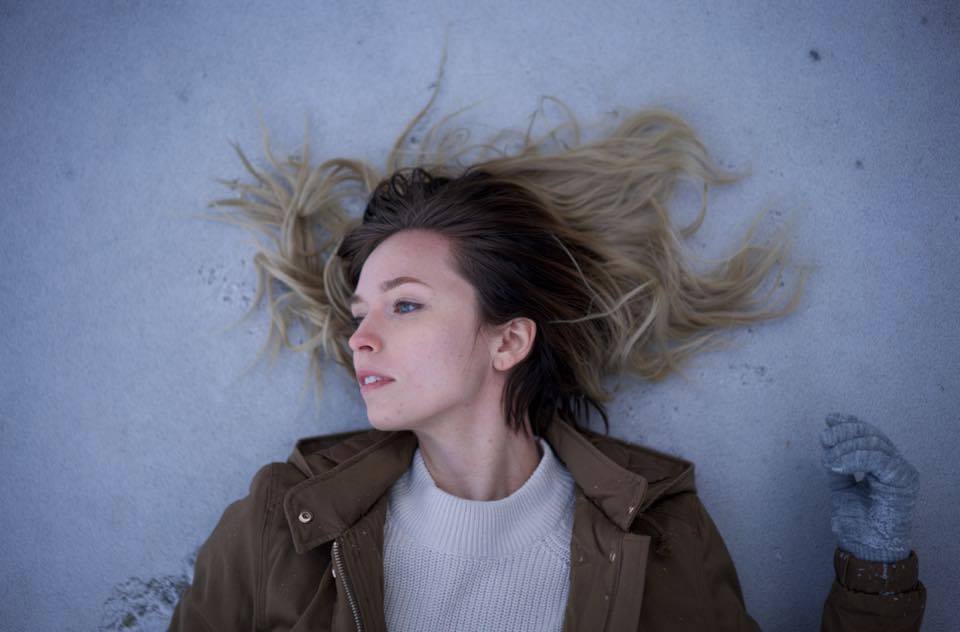 (8:00) Jane Decker is a pop artist from Cincinnati, Ohio. Jane started touring at the age of 16 with her indie-rock band Belle Histoire, which was one of Alternative Press' 100 bands to watch in 2012. The success of Belle Histoire's debut album earned Jane the opportunity to be on the hit TV show The Voice. After working 3 months out in LA for the taping, Jane made it on national TV and was a trending topic worldwide on Twitter. Jane has spent the last ten months writing and recording 55 songs with a tight-knit team of Cincinnati talent.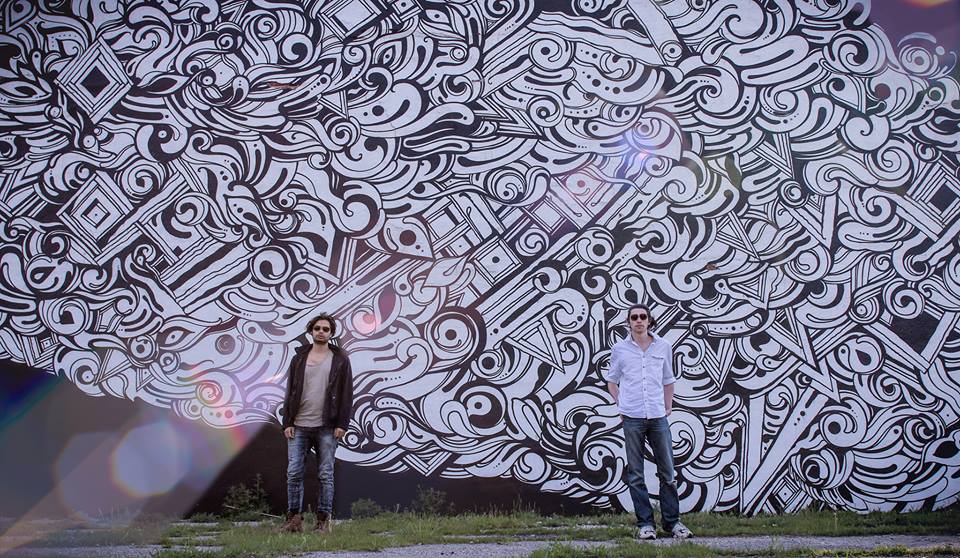 (9:00) Fluffer is a heavy dance-rock trio that is evolving into increasingly uncharted territory. Inspired by the recent Glasgow maximalism and the intricacies of trap music, the group began using extensive electronics as they moved into deeper beat driven areas. With a new array of sounds and songs, Fluffer has now become more powerful body-mover than ever before.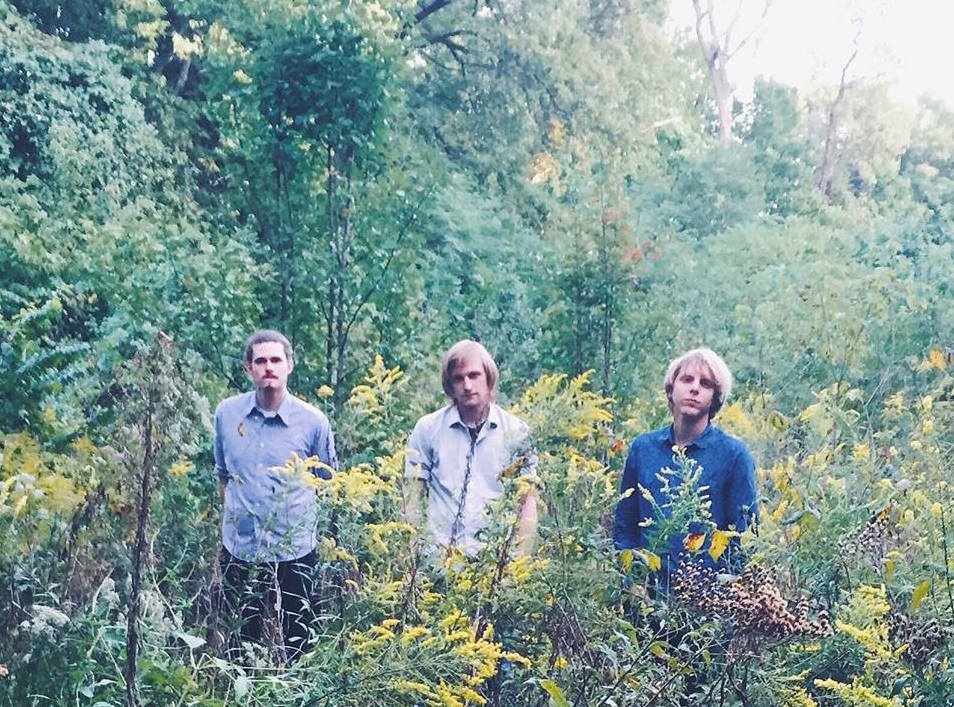 (10:00) Dark Colour is a Cincinnati based indietronic, alternative dance act crafted and fronted by songwriter Randall Rigdon Jr, with Coleman Williams on guitar, Joesph Sparough on drums and Jeff Dawson on bass.
TASTE OF BELGIUM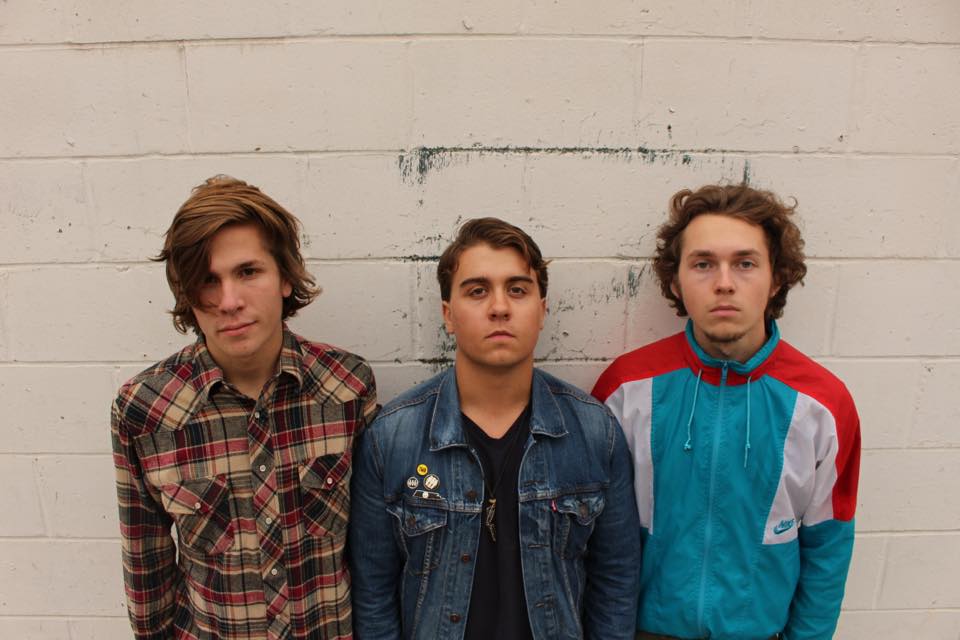 (6:30) In The Pines is a psychedelic rock trio from Cincinnati who put on a wild and groovy show.
RIYL: Cage the Elephant, The Rolling Stones and The Black Keys.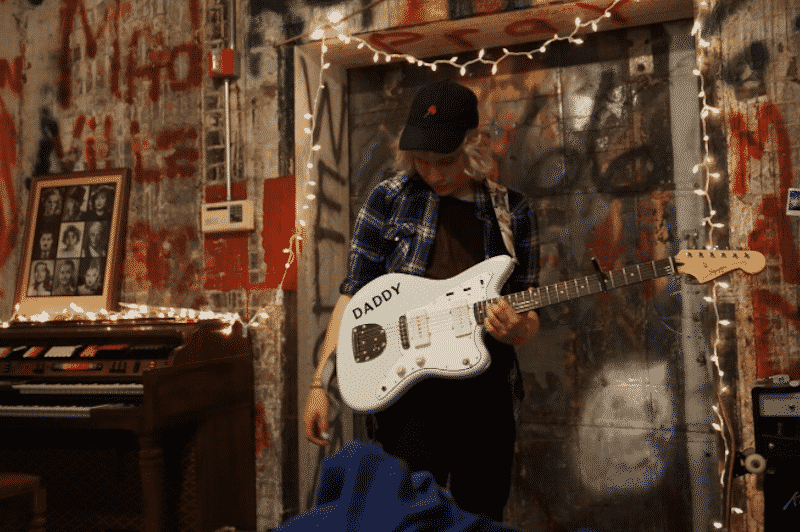 (7:30) LINCOLN has been featured on The Wild Honey Pie. Check out the article here!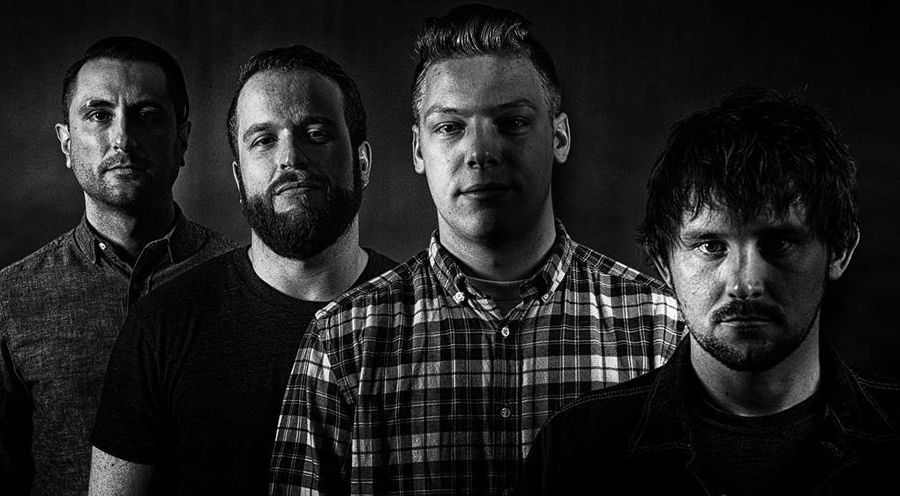 8:30) One Day Steady is an indie Alt-rock band with nostalgic 90's roots. The group has captivated crowds of 7,000+ people as they have opened for bands like Smash Mouth, The Misfits, The Mowgli's, Local H ,The Ataris, and Brick+Mortar. In addition to a feature as 96 Rock's "Homegrown Artist," the band is on rotation on 102.7 WEBN, 106.3 The Project, 105.9 WNKU and other local stations. RIYL: Cold War Kids, Walk The Moon, Twenty One Pilots.
(9:30) Expeditions is a three piece experimental band from Amelia, Ohio, consisting of Zac Gaskins, Alec Mayhugh, and Jakob Fox.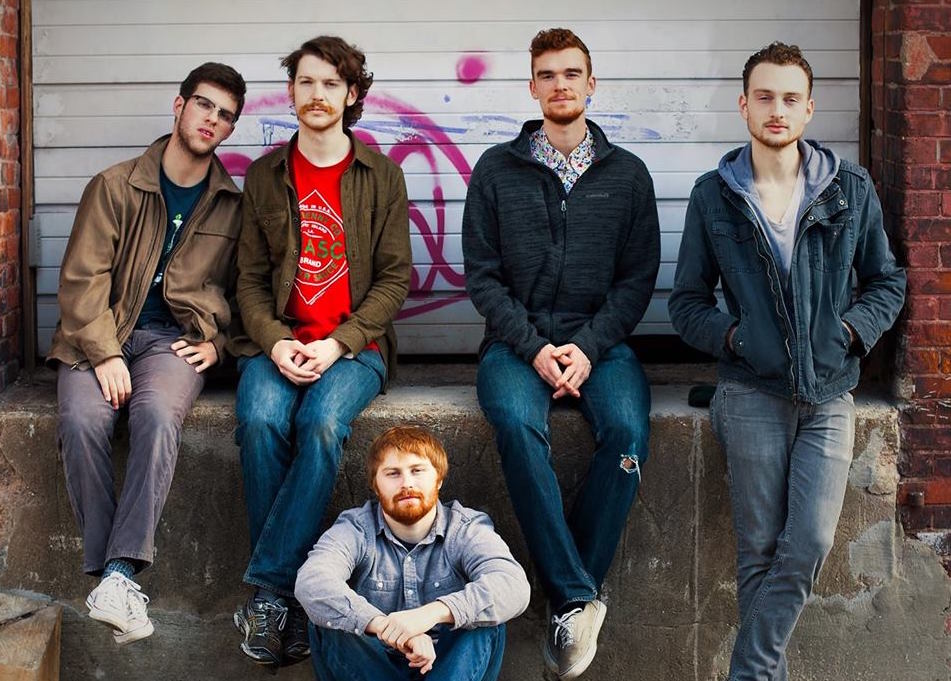 (10:30) Sylmar is a rock and roll band from Cincinnati.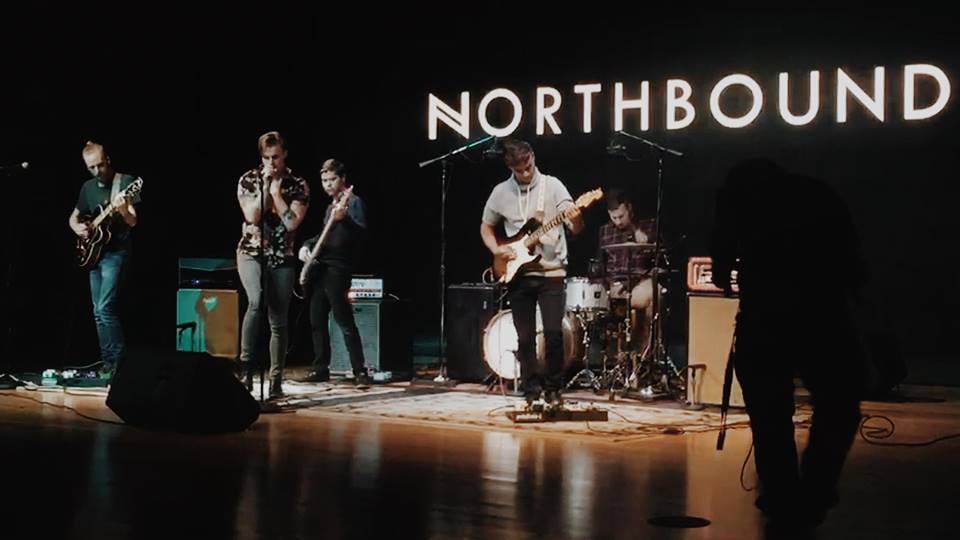 (11:30) Northbound assembled in January 2013 as a 5 piece alternative rock band located in Cincinnati, OH. Their debut E.P. "Not Lost, Wandering" is now available on iTunes, Spotify and Bandcamp.
LADDER 19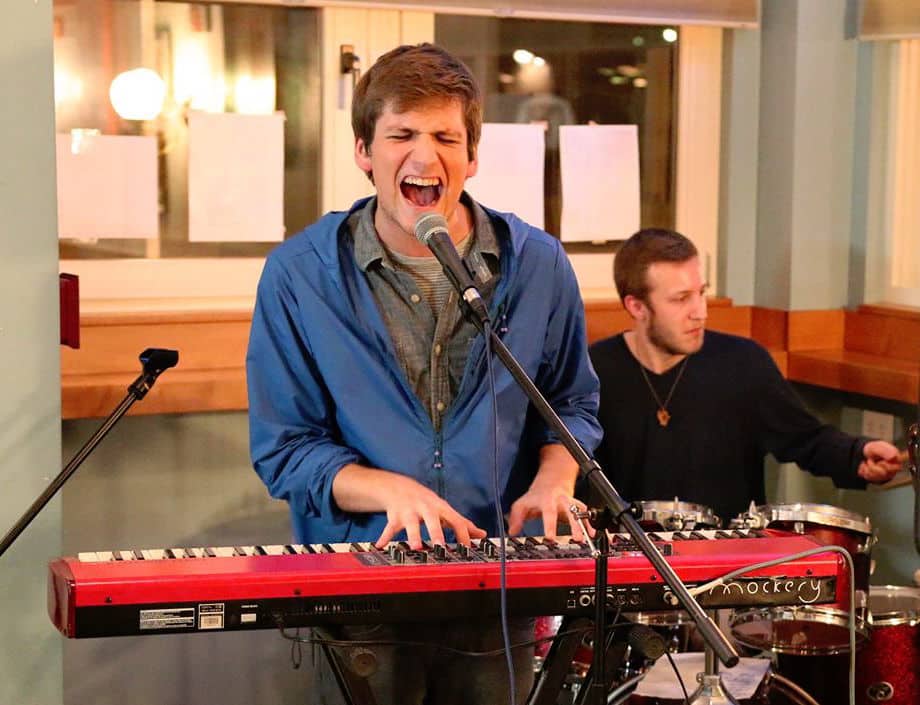 (5:00) Mockery is a 2 piece band consisting of Mitch Klein (keyboards,vocals) and Corey Schrader (drums). They started playing together in late 2016, inspired by a slew of indie rockers and singer-songwriters including Randy Newman, Jim James and Toro y Moi. Check out their live EP on bandcamp!
(5:45) Blue Chairs is the brainchild of Connor Smith. He has been creating Alt-Pop Rock Music since early 2015. In early 2017, Jack Tellmann and Clarke Miller joined the band. Blue Chairs draws heavy influence from The Drums, Beach Fossils, Day Wave, and Blink-182.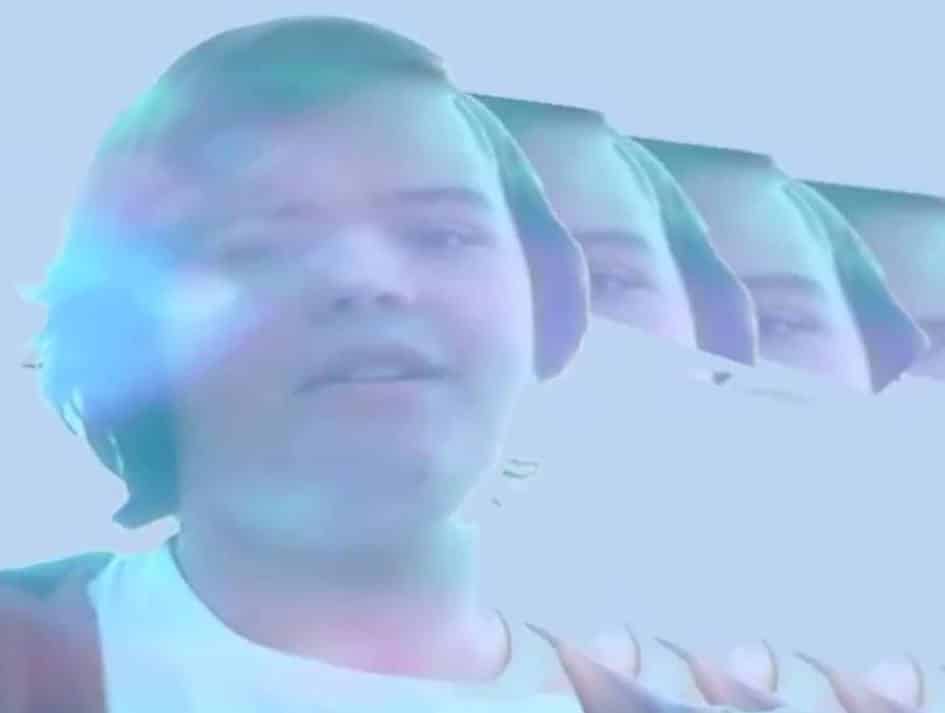 (6:30) Spooky Dreamland is described as drippy spacey vintage new-age lo-fi high-def bedroom psych music. RIYL: Pavement, Dinosaur Jr, My Bloody Valentine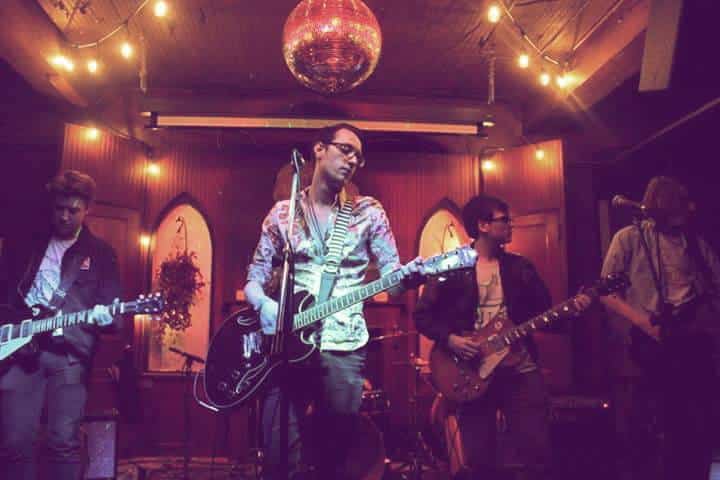 (7:15) Death Before Disco is self described as ~Four lads from Liverpool make Psych Punk~.
(8:00) pout is a pop-punk band from Cincinnati, Ohio, with Caroline Beller and Kainon Loebker on guitar and vocals, Paul Estes on bass, and Ben Liming on drums.