Latest in Music
Music 0

Listen to the latest highlights from Bearcast's featured artists. ...

Music 0

Comfort Muffin is the first record by local ukulele wiz Nancy Paraskevopoulos, also known as Nancy Pants. She often plays these songs with her group Grandma, but this ...

Campus Life 0

Bearcast Media proudly presents: James Shinault, Director of Event Engagements for AC Entertainment and Bonnaroo Music and Arts Festival. Join us in Tangemen University Center Room 417 for this special ...
Latest News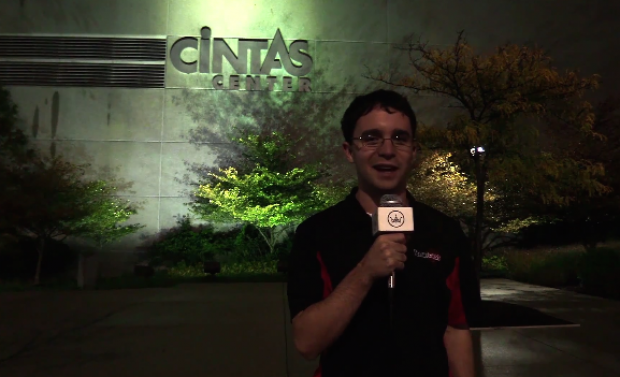 News
0
William Wolkoff got the chance to interview some fans and even LeBron James at the Cintas Center in Cincinnati during the Cleveland Cavaliers vs. Indiana Pacers preseason game! Don't ...
Latest in Reviews
Film 0

It has been a long-awaited 14 years since we fell in love with director Gina Prince-Blythewood and her popular sports romance film "Love and Basketball". This time around ...

Film Reviews 0

7.5 Bill Murray is old, and Bill Murray does not look good. The man has made himself into an icon over the past two decades. Working alongside of ...

Gaming 0

"A hero need not speak. When he is gone, the world will speak for him" Halo, a game franchise that has spanned over the years and released plenty ...